05 Apr 2023

White named NJCAA All-American

HOT SPRINGS — National Park College (NPC) Nighthawk freshman guard Nakavieon White (Odessa, Texas) was named to the NJCAA All-American third team for his outstanding performance on the court this season.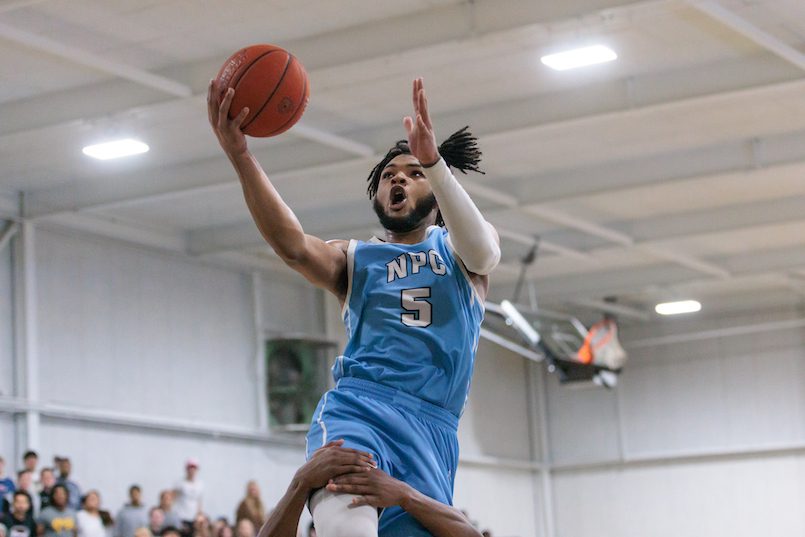 Averaging 16.6 points and 7.5 rebounds per game, White led the Nighthawks in scoring, rebounding, assists, steals and blocks this season, while boasting a 51.6% field goal shooting percentage. White also set NPC's single-season records for assists (141), steals (47) and blocks (49). White set the single-game assist record (14) in NPC's season opener and tied the record again later in the year in NPC's first-ever triple double, finishing with 22 points, 14 assists and 10 rebounds in a 111-84 win over Central Baptist College's junior varsity team.
White was also named to the NJCAA All-Region II first team as well as Region II MVP as the 19-9 Nighthawks achieved both a share of the NJCAA Region II regular season championship, their first in program history, and the program's first trip to the NJCAA Region II Championship game.
"Nakavieon had an outstanding freshman campaign," NPC men's basketball head coach Dillon Hargrove said. "He is a player of high character, leadership and great skill. He won so many games for us this past season and showed up on the biggest stages. His performance this season was deserving of this award. We are so proud of him!"
For more information on schedules, rosters and more, visit Nighthawk men's basketball online. Fans can also follow the Nighthawks all season on social media.