26 Apr

White County: Ronnie Huckeba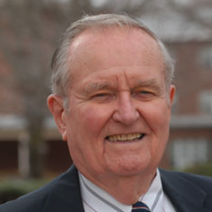 Latest posts by Bob Reising
(see all)
by Dr. Robert Reising
Conversing with Ronnie Huckeba is pure pleasure. "A people person," he exudes humility, intelligence and understanding. Within minutes of entering his orbit, strangers are invariably convinced they have gained a new friend. His warm and winning personality has served him commendably through more than four decades in athletics; at age 64, he now enjoys near iconic status as a football coach and a spokesperson for education.
Just one year after his birth in Carrollton, Ga., on July 22, 1955, he departed his father's native city for Smyrna, in the same state. At age 9, he moved again, this time to Irving, Texas, to allow his father to transition from part-time to full-time preaching. Yet another move four years later permitted him to acquire his high school diploma in 1972 in Claxton, Ga., where he was a four-sport athlete. He refrains from waxing eloquent when assessing the 15 letters he earned, preferring a concise but cordial "I was a good athlete."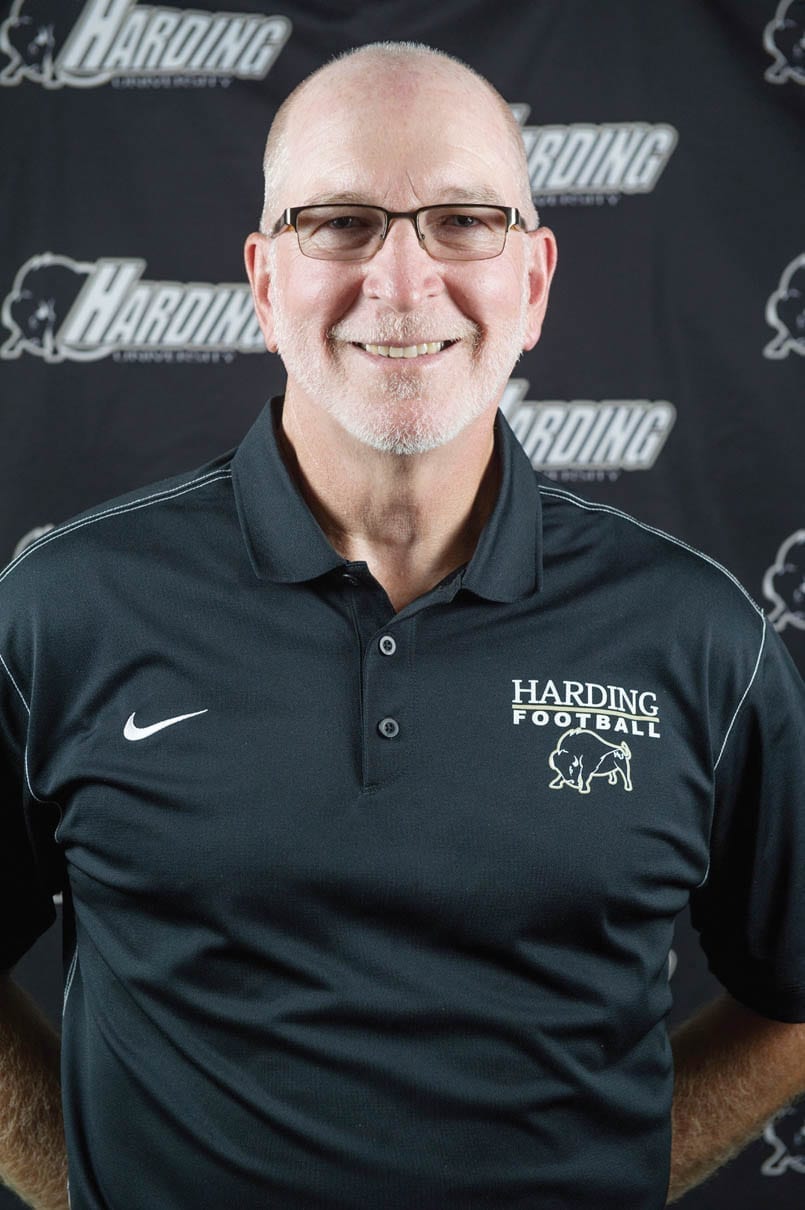 Harding University beckoned a short time later. By 1978, while proving to be a stalwart offensive guard on the Bison football team, Huckeba had completed the baccalaureate in science education and, no less significantly, acquired a love and respect for Harding that continues to the moment.
Eight seasons of successful high school coaching interrupted – one in Arkansas, another in Texas and six in Louisiana — before he returned to his beloved alma mater as an assistant football coach. The master's degree he earned in 1983 also permitted him to qualify for a faculty appointment in kinesiology.
Twenty-one seasons in that dual capacity, 13 of them as Harding's defensive coach, allowed him, in the words of a colleague, to influence "hundreds and hundreds of young" people, especially football players, in ways consistent with Harding's Christian commitments. He lived his faith as well on the gridiron and in the classroom, and to no one's surprise, the University named him its 12th head football coach in October 2007. His impact on students in that key athletic and campus post continued to be significant, and the longer he remained the program's overseer, the more respect his teams and leadership garnered. From Connecticut to California, Harding became noteworthy for its gridiron success and principled coach.
The first half of his decade-long stay as head coach hardly harbingered the win-loss record and prestige the Bisons would enjoy during his final five seasons. Huckeba's football genius was to merge with his recruiting skills and ingratiating personality to replace a 22 and 29 mark with one of 47 and 11 and to claim 69 career wins, third highest among Harding coaches, and a career winning percentage of .633, highest among coaches. Four of his last five teams went on to post-season play. In 2012 and 2016, Harding reached the NCAA Division II Playoffs, and the 2013 team won the Texarkana Live United Bowl. Three of his last five teams, moreover, climbed to national distinction, earning places among the Top 25 Teams in the American Football Coaches Association Division II: No. 19 in 2012, No. 17 in 2014 and No. 6 in 2016.
Especially gratifying to Huckeba during that decade were the 21 players gaining All-American status and the three winning Academic All-America honors. Gaining his glowing praise is his All-American whose "story" he labels "fantastic." From disadvantaged circumstances in California to three seasons in the National Football League to his present position as head strength coach for the Bisons, Ty Powell has succeeded against obstacles overcome only by humans with indomitable emotional and spiritual strength.
Retired from coaching and teaching, Powell's mentor has not retired from aiding the institution the two hold dear. Now living in Siloam Springs in Northwest Arkansas, Huckeba serves as senior advancement officer for his alma mater, raising financial support for Harding. Awards from his final seasons of coaching accompany him on his important quest, including one coming in 2010, Gulf South Conference Coach of the Year, and four in 2016: Great American Conference Coach of the Year, AFCA Region 4 Coach of the Year, Don Hansen Region 3 Coach of the Year and Don Hansen National Coach of the Year. In 2019, Harding added to the modest Huckeba's honors by naming its ultra-modern indoor practice facility Huckeba Field House.
A longtime Harding colleague of the Georgia native maintains that he possesses "the perfect mix of influence, determination and humanity." White County and the 501 agree, and are proud he does.