28 Feb 2023

Where we worship

This month, Linda Henderson takes us on a tour of a houses of worship in the 501 that she has found particularly beautiful.  Her photos begin with the chapel we chose as our cover image for our Faith, Family and Friends Edition —  The Chapel at Four Winds in Conway.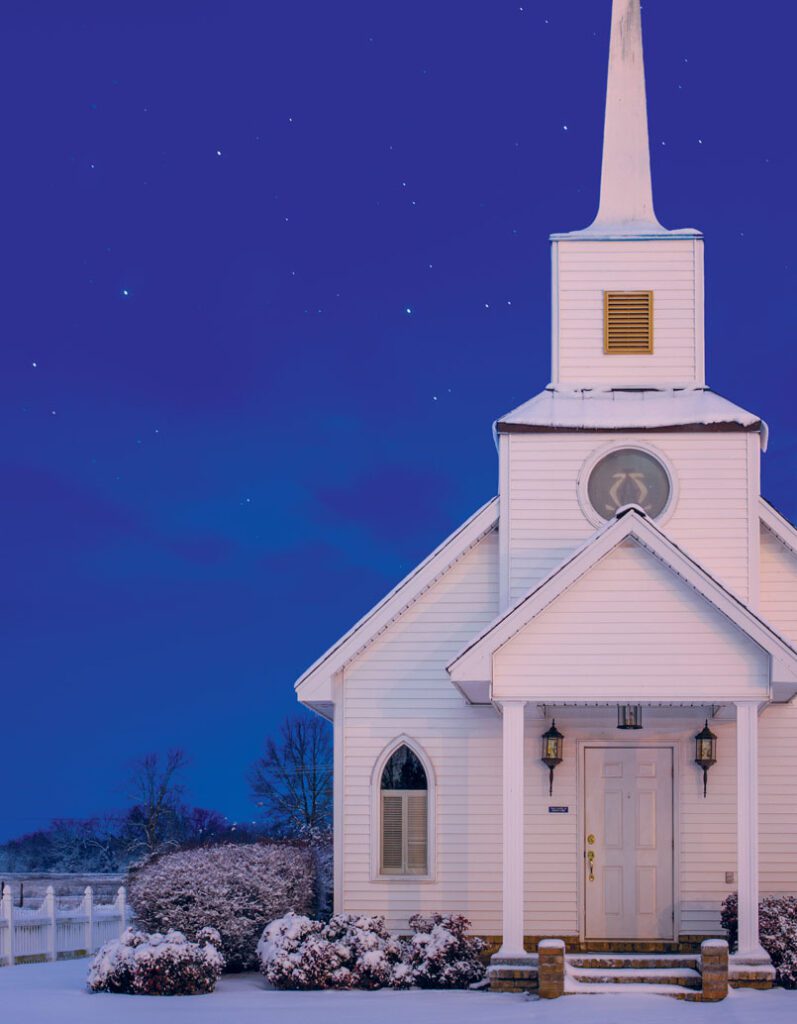 A charming, beautiful and old-fashioned chapel with stained glass and a warm and inviting atmosphere, Four Winds is located in West Conway at the junction of Highway 60 and Lee Andrew Lane, within natural surroundings.
Robert and Pat Ott constructed the New England-style chapel in 1995. It was a labor of love for them, making it a treasured place for the Ott family. Once construction was finalized, the Otts had Robert's parents reburied near the chapel. Now, Robert and Pat are also laid to rest on the grounds, along with several other family members.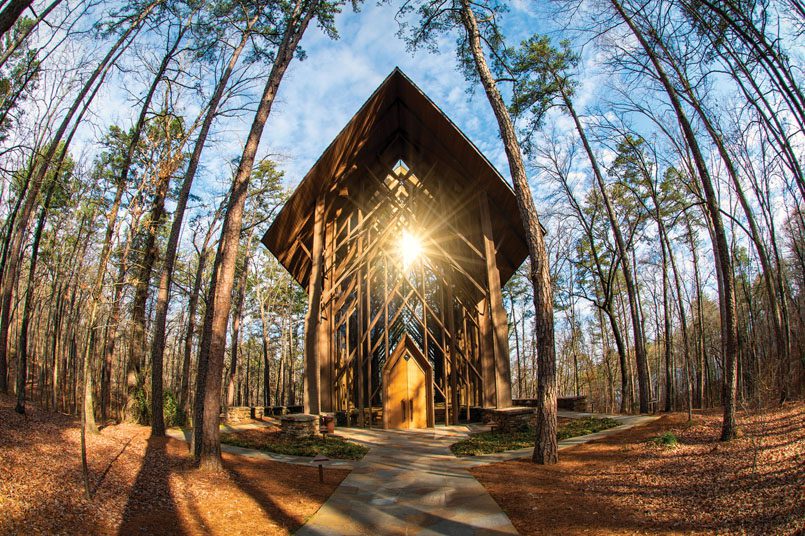 The 700-square-foot building holds many mementos of faith from the Conway community and from the Ott family. The Chapel at Four Winds features the pulpit that was once used in the "old" Church of Christ at Robinson and Center. The pews are from the former University Church of Christ that was located at the corner of Donaghey and Bruce. The pulpit Bible belonged to Mrs. Ott's family; the table in the entrance hall belonged to Robert's grandmother from Tennessee; the oak bench came from the Noble Smith Estate on Caldwell Street; and the stone used in the posts for the brick wall are from the original Faulkner County Courthouse, which was constructed in 1877-78.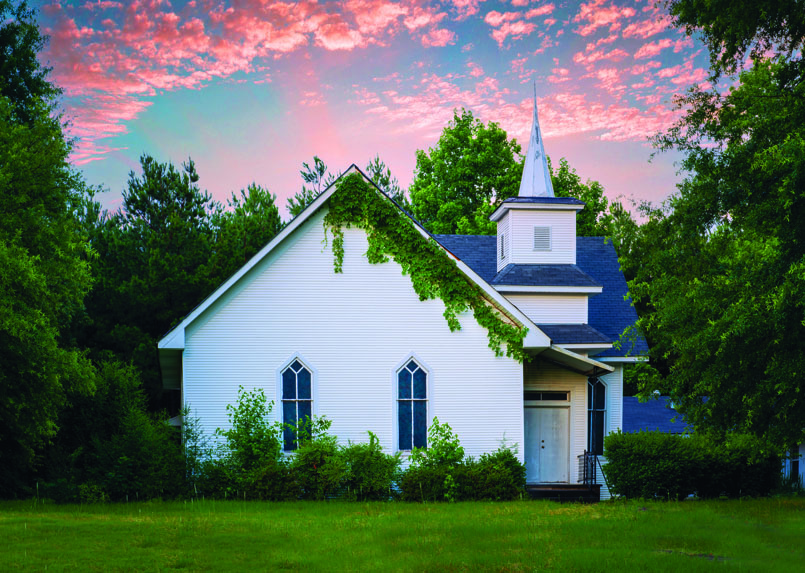 It is built of white wood and has a steeple that houses a bell, which is a replica of the bell Mrs. Ott used when she taught kindergarten. The Chapel at Four Winds is a nostalgic place for the Ott family and for guests. It holds 40-50 people and can be rented for micro weddings, spiritual gatherings or custom events.
Enjoy other churches that hold a special place in the hearts of believers throughout the 501 in the pages that follow.