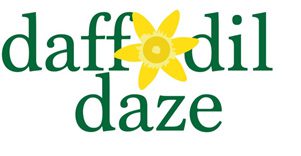 20 Mar

Wet conditions cancel Daffodil Daze in Conway

Late winter precipitation and recent rainy conditions have not been kind to the daffodils planted along the Tucker Creek Trail in Conway, forcing cancellation of the second annual Daffodil Daze on Sunday, March 29.


Daffodil Daze is a new project to beautify the Conway walking/biking trail and other areas of the city with the seasonal yellow flowers. The Daffodil Daze Committee includes representatives of the Faulkner County Master Gardeners, the City of Conway and 501 LIFE.


The committee had planned a family-friendly event but the weather has affected the flowers and delayed blooming.


While the event has been cancelled, the Daffodil Daze Committee is moving forward with plans poetry and art contests for local schoolchildren.


The art contest, sponsored this year by First Security Bank and Art on the Green, is open to all students through the 12th grade. Entries will be accepted in any medium, including photography, and must be submitted on 8.5-by-11-inch paper. Entries can feature any variety of daffodils and will be judged by artists at Art on the Green in three age categories — kindergarten-fourth, fifth-eighth and ninth through 12th.


Winners will be featured in 501 LIFE and treated to a reception at Art on the Green.


The poetry contest is open to students in kindergarten through 12th grade who live in the 501 area.


The theme of the contest, "Daffodils," can be broadly interpreted. Poets may write about any aspect that subtly or overtly relates to the flower. Poems can be in free verse or rhymed, in a traditional form or contemporary – the tone and style of the contest is open. Poems should be 200 words or less. Each poem must have a title. Poems may be typed or hand written. Profanity or inappropriate content will result in disqualification from the contest.


Winners will be featured in 501 LIFE.


The entry deadline for both contests is Friday, April 3. All entries should include the student's name, age, school, grade, phone number and email address.


Entries are being accepted at the 501 LIFE office at 701 Chestnut St. in Downtown Conway. Poetry entries may also be submitted at [email protected].


In addition to the contests, the Daffodil Daze Committee is now asking local property owners to consider thinning their daffodils, after the blooms and foliage have faded, and donate bulbs for the next planting. Financial contributions are also being accepted to purchase bulbs.


For more information, please call 501.327.1501 or visit the Daffodil Daze page on Facebook.