13 Sep 2023

Warriors split weekend at ETBU Invitational

Marshall, Texas — After going 1-2 at the Bear Invite in St. Louis, Hendrix hit the road to take part in the East Texas Baptist Invitational.


The Warriors split their opening two matches on Friday, falling to the hosts ETBU in straight sets before dominating the University of Dallas en route to a 3-1 victory to hand the Crusaders their first loss of the season.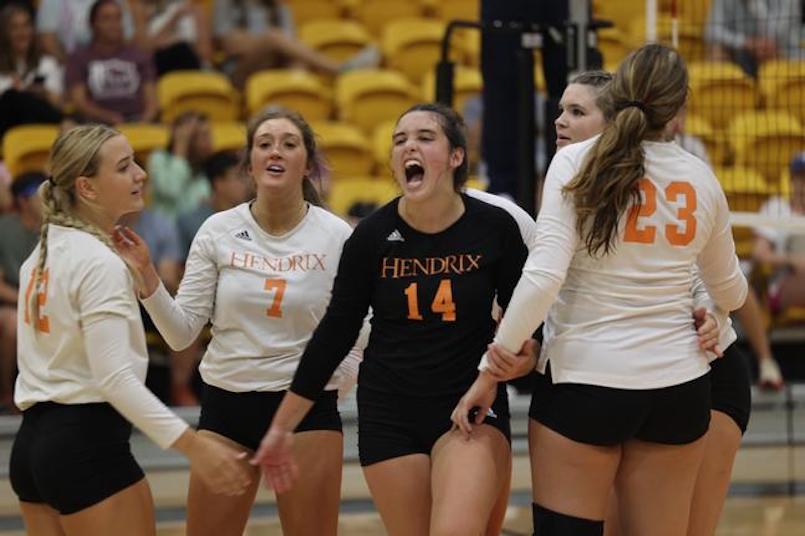 Perri Evans led the Warriors in kills in the second match with 13, while Carys Shock and Camryn Presley contributed 10 and 9, respectively. Hendrix tallied 9 service aces to Dallas' 5.
That momentum would carry on into the following morning, as Hendrix defeated Belhaven in similar fashion, defeating the Blazers 3-1 after taking the opening two sets. Ana Bastos totaled 12 kills on 26 attacks, with Presley adding another 10 kills. The Warriors got another huge boost from service aces, with Lauren Rothe and Eliana Oden combining for 9 in total.
Hendrix took on Whitman in their final match and suffered a heartbreaker. The Warriors took the opening two sets 25-23, 29-27 and were in position to take the match in straight sets before Whitman rallied to stay alive, clinching the third set 27-25. With newfound life, the Blues won the fourth set 25-16, then took the all-decisive fifth set 15-9.
Following the weekend split, Hendrix improved to 3-4 on the season, and Camryn Presley and Enaiya Thompson were named to the All-Tournament team for their outstanding performances.