08 Nov 2023

Warriors fall to Centre on Senior Day

CONWAY — Hendrix fell 47-29 to the Centre Colonels on Saturday at Young-Wise Memorial Stadium in a game that was almost entirely a tale of two different halves.

After two failed fourth down attempts deep in Centre territory on their opening two drives, the Warriors finally found the end zone for the game's first score, as Josh Hayes connected with Tanner Grimes for a 53-yard touchdown to take an 8-0 lead.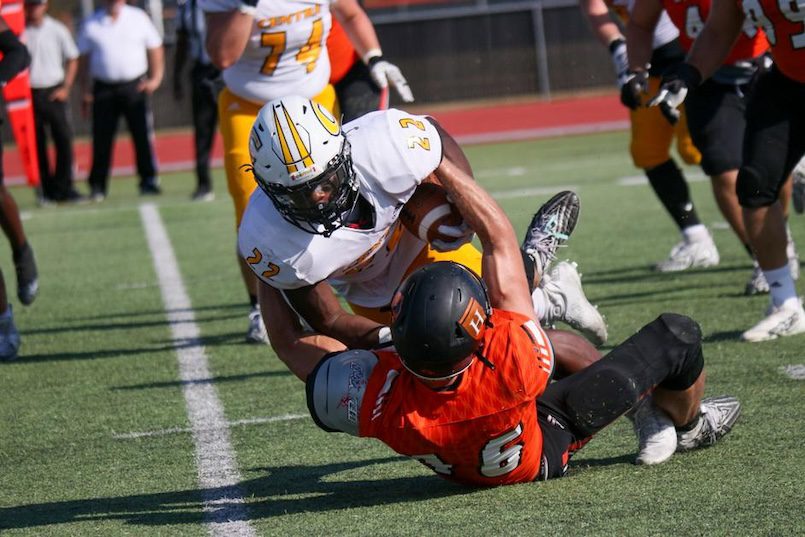 The Colonels would respond with a score of their own, but Hayes was once again on the mark, dropping a beautifully thrown ball into the arms of Christian Gadison.
With the score 15-7 late in the second quarter, Centre gained possession at Hendrix's 47 and scored with 00:16 left in the half to cut the lead to one. Hendrix was prepared to take their one-point lead into the halftime interval, but a turnover on the ensuing kickoff set the Colonels up for another scoring opportunity. They would take full advantage with another touchdown on the half's final play to take a 21-15 lead into the half.
The second half would belong entirely to Centre.
The Colonels scored on the first possession of the second half that helped continue what would eventually become a 34 point unanswered run.
The Warriors were finally able to find the end zone again, with Hayes hitting Jaxon Cobern for a 9-yard touchdown on 4th and 9 to cut the lead to twenty.
Alec Bailey celebrated Senior Day with his first-ever career touchdown reception, but the six points were merely academic as it was too little, too late for the Warriors to gain a foothold back in the game with just 1:32 remaining in the fourth quarter.
The loss in their home finale drops Hendrix to 3-6 (3-4 SAA). They will conclude the 2023 regular season in San Antonio next week against the Southern Athletic Association (SAA) champions-elect, Trinity Tigers.