30 Mar 2022

Warriors fall in 13 to Ozarks, 8-7

CONWAY — RV/NR Hendrix lost to Ozarks (Ark.), 8-7 in 13 innings, on Tuesday at Warrior Baseball Field. The Warriors fall to 3-1 against the Eagles this season.


Kagen Kennedy batted 3-for-6 with two doubles and two runs scored for Ozarks (7-16). Alex Ray was 3-for-6. Luke Morrison was 3-for-7 with two RBIs and two runs scored.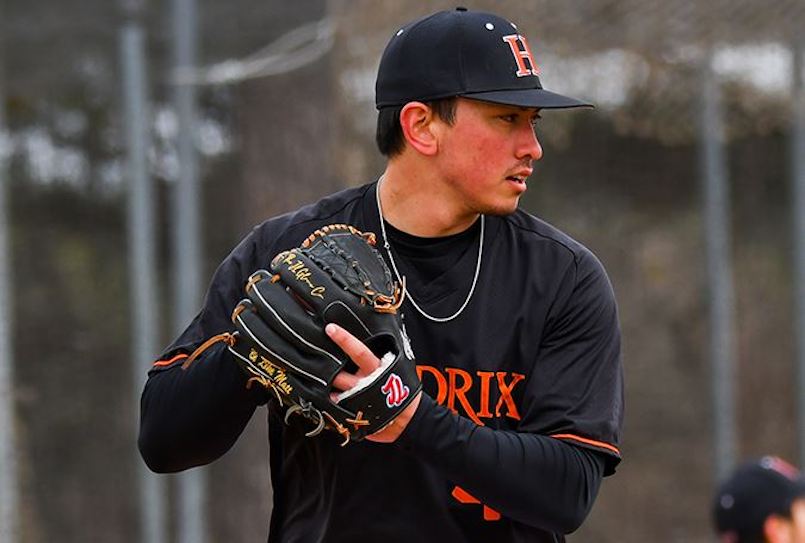 Kris Sloan (2-0) earned the win on the mound with three innings of relief, allowing one earned run on one hit with two strikeouts and as many walks.

Jacob Carpentier batted 3-for-6 for Hendrix (21-5), while Adam Bland was 2-for-3. Zach Marriott (3) and Hogan Ralston (1) each hit solo homers to right. Ralston's 13th-inning dinger to trim his team's deficit to one was the first of his collegiate career. Kyle Kirk hit a triple. Bland and Rail Gilliam each hit a double. Marriott scored twice and drew two walks along with Gilliam, Owen Shaw and Rally Miller.
Jacob Wagner (2-1) suffered the loss for the Warriors, pitching two innings out of the bullpen, giving up two unearned runs on one hit with five strikeouts and a walk. Wagner, Zach Orlando, Nathan Silva, Jackson Corrigan and Kyle Wellman combined to allow three unearned runs on four hits with 12 strikeouts in six innings of relief. Hendrix pitchers totaled 16 strikeouts Tuesday.
The Warriors resume Southern Athletic Association action April 2-3 with a three-game series at No. 2/7 Birmingham-Southern (Ala.). First pitch in game one of Saturday's doubleheader is 1 p.m. CT.
In other news, Hendrix's Andrei Stoyanow has been voted Southern Athletic Association Pitcher of the Week, the league office announced Monday, March 28. The senior from Kapolei, Hawaii, earns the honor for the first time in his career. The winner was selected by the league's sports information directors.
Monday marked the second-straight week a Hendrix pitcher won the award after David Blackburn earned the honor March 21. Hendrix pitchers  Jack Hodgins (Feb. 21, Feb. 28), Blackburn and Stoyanow, have garnered the distinction in four of the first seven weeks of voting.