04 Jan 2023

Warriors drop conference opener to Lynx

MEMPHIS, Tenn. – Hendrix opened up conference play in the Southern Athletic Association (SAA) on the road in Memphis, falling to the Rhodes Lynx 61-41 at Mallory Gymnasium.


The Warriors trailed 17-10 after the first quarter and the shots would just not fall after that, but that was as close as the Warriors would get on the afternoon.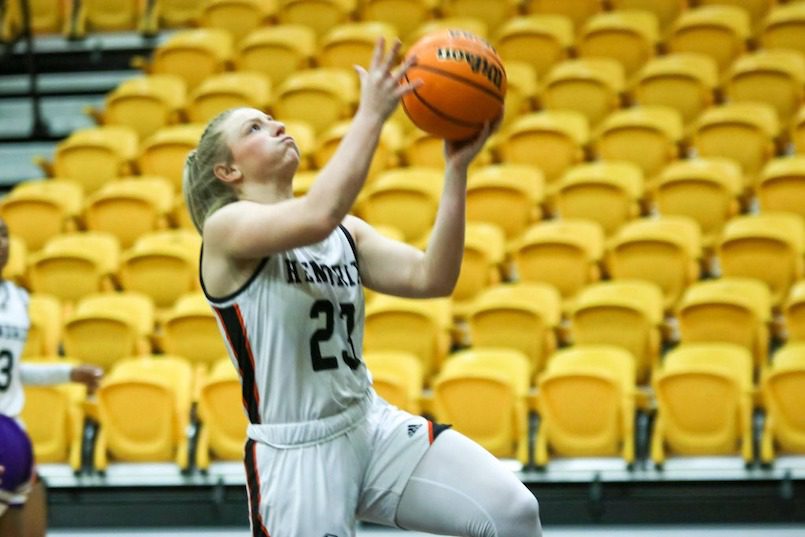 Blysse Harmon led the Warriors with 14 points and 8 rebounds.
Alicia McCloria was back in action after missing several games with a knock, logging ten minutes of action and nailing a 3-point basket.
There were also a couple of notable firsts on Tuesday afternoon.
Carter Crane made her Warrior debut and scored the first points of her career by knocking down two free throws.
And four days after making her collegiate debut, Chloe Grimm recorded the first field goal of her career with a transition layup. The freshman finished with 3 points and 2 steals.