12 Oct 2022

Warriors' 4th quarter comeback not enough

JACKSON, Miss. — A week after going blow-for-blow with #5 Trinity, Hendrix hit the road to Jackson seeking their first conference win of the season versus the Millsaps Majors.

Millsaps started out on the front foot after turning the Warriors over on downs and drove 70 yards on 8 plays for the game's opening score.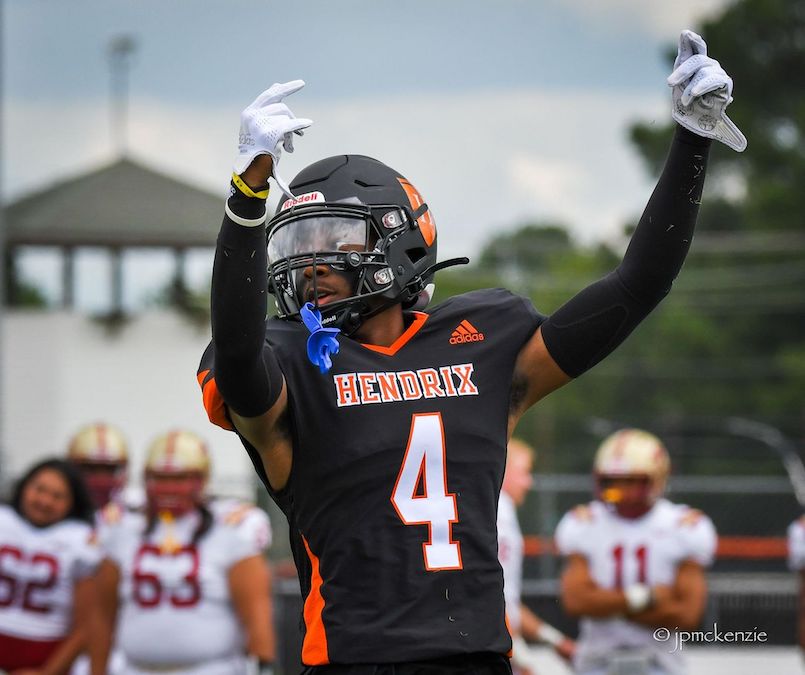 The Majors took a two touchdown lead early in the 2nd quarter, but the Warriors responded immediately with an explosive 71 yard catch-and-run by Tajae White.
Millsaps responded in kind to make it 21-7, then drove 51 yards on the opening drive of the second half to take a three touchdown lead.
Auvic White opened the Warriors subsequent drive with a 20 yard rush into Millsaps territory, but the drive sputtered after that, with Bennett Ellis having to punt away once again. The Majors had a chance to put the game away for good but on 2nd and 10, Jaden Davis intercepted Brody Davis's pass and returned it to the Millsaps 30 yard line. Jacob Wood was able to convert on 4th and 5, and two plays later, linebacker Parker Turley punched it in from five yards out to cut Millsaps' lead to 14.
Hendrix turned the Majors over on downs on the next drive, but were not able to take advantage of the defensive stand. Millsaps then drove 63 yards to score the eventual winning touchdown. A failed extra point try kept the score at 34-14 with 10:27 to play.
The Warriors were able to fight back with two late touchdowns, including another Turley goalline effort, but it was not enough in the end, as the Warriors failed to recover two onside kick attempts in the last few minutes.
Hendrix returns home to face the Sewanee Tigers on Oct. 15. Kickoff is set for 1 p.m. CST.
The Hendrix Football team will play against Rhodes College on November 5 at War Memorial Stadium in Little Rock, Arkansas. Tickets are on sale now available in the link below.
• General Parking is $5 CASH. The entrances are at Fair Park Drive & Stadium Drive and South Monroe Street & Stadium Drive. General parking opens at 10 a.m. Saturday. There will be handicap parking close to the gate but will only be available for cars with handicap tags or hangers.
• Tailgate Parking is $10 CASH. The entrance is at Monroe Street just south of West Markham Street. If it is dry, the tailgate spaces will be in the grass if it is wet, parking will be in a paved lot adjacent to the grass lot. The spaces have room for a vehicle and a 10×10 tent. Tailgate parking opens at 9 a.m.
https://hendrixfootballvsrhodes.eventbrite.com/