19 Aug 2019

Warrior spirit: Conway man enjoys 'fun' recreation

by Dwain Hebda

Jon Ross Henderson has a different idea than most about what makes for recreation. To the First Security Bank commercial lender, "fun" includes navigating barbed wire, climbing over walls and dragging weighted sleds, all while running miles and miles over the countryside. 

If that sounds like hardcore military training, it's meant to, but it doesn't have anything to do with today's Armed Forces. What gets Henderson and people just like him out early on Saturday mornings all over the country are obstacle races. Competitors race over distances from three miles to 80 miles or more, studded with obstacles like spear throwing, carrying heavy objects, flipping monster truck tires and crawling under the aforementioned barbed wire. 

"I think it's exciting to see just what all we're capable of," said Henderson, 36. "It's exciting seeing your training plan put into action and seeing the results. God gave you a body that's capable of a whole lot of things, and I think it's really exciting to see that."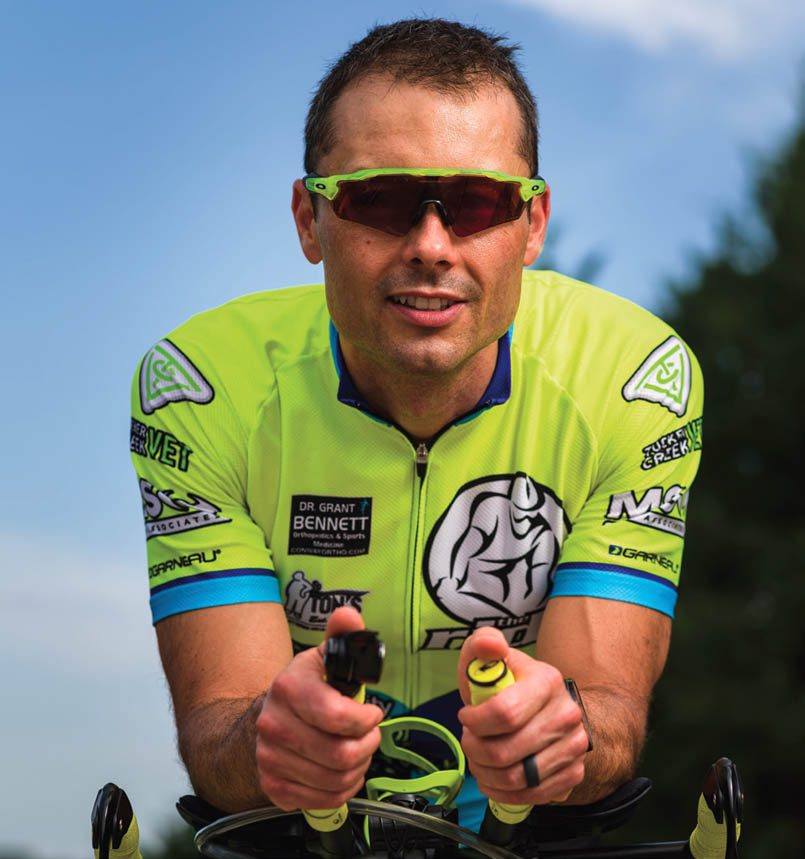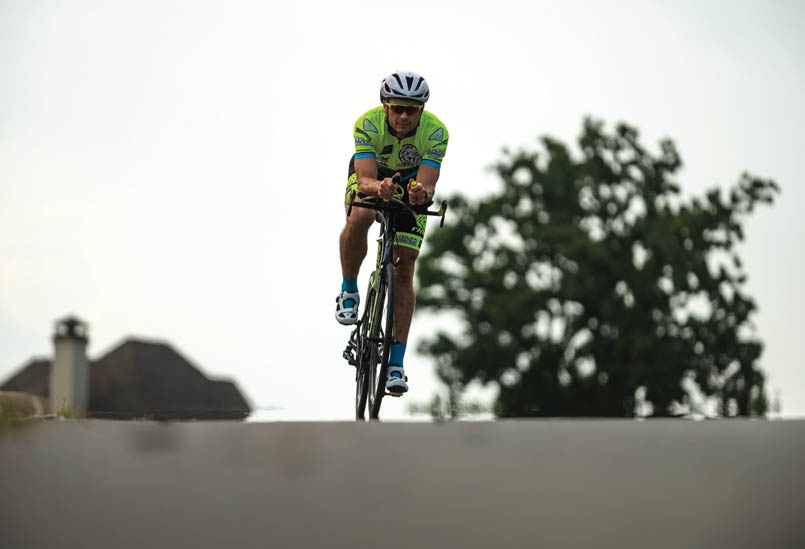 Arguably the best-known organizing body for these races, Spartan has become synonymous with the activity itself, and it's here that Henderson was first lured into the sport six years ago. Since then, he's completed 20 of the grueling events all over the United States, including twice qualifying for the organization's World Championships. 
"I played sports growing up and played some intramural sports in college, just for fun," he said. "I actually picked up endurance sports a little bit later in life. I want to say I was 28 or 29 the first time I ran the Soaring Wings Half Marathon [in Conway]. That was my first longer distance running event, and I have continued to do other things."
Not surprisingly, Henderson's training for Spartan races is unrelenting, as the crowd of runners and onlookers witnessed firsthand during this year's Toad Suck Daze in Conway. He breezed to a win in the 10K road race (no obstacles), then less than two hours after crossing the finish line, mounted up to ride in Tour de Toad, the festival's cycling event. The double dip of racing earned him the coveted Iron Toad medal. 
"[The cycling] distance was 40 miles officially, but I think it ended up being like 42 or 43," he said. "The bike race was more of a fundraiser. We had a group that kind of ran competitive in it. That made it somewhat competitive, but there are no results to look up for that.
"It was a full day, but it was a lot of fun."
It takes a certain kind of individual to bike or run farther in a few hours than most people drive in their car on any given day. In Henderson's case, it wasn't just the urge to test his limits that captured his attention; it was also the chance to train with his wife, Lindsay, who also competed in Spartan races up to the birth of the couple's first child nine months ago.
"My wife has the same athletic habits I do, so pre-kids it worked out really well for us," he said. "We always made this part of our vacation, and we've actually raced some really cool places. We raced in Vermont; that was really cool. West Virginia, surprisingly, was one of my favorites; just a natural beauty, a really pretty area and an area I'd never been to and probably wouldn't have gone if I hadn't had a race to do there. Raced outside of Chicago a few times, and we've done a few around the Dallas area."
In true Spartan fashion, Henderson is constantly searching for that next adventure and that next challenge. Having already done races up to ultra-marathon distance (50K or 31 miles), he's picked something completely different for the next chapter of his competitive story, something that's infused new energy into his standard 10- to 12-hour weekly training regimen.
"A goal for later this year – and this is new territory for me and something I've not done a lot of in the past – I'm doing a half Ironman event in Augusta, Ga., at the end of September," he said. "I do have to work on the swimming part, but that's part of branching out. I am excited about it."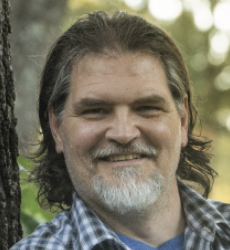 Latest posts by Dwain Hebda
(see all)