27 May

War Memorial Stadium: Facility home to big names, games

by Dr. Robert Reising

No facility in Arkansas has a higher calling. None honors a nobler, more admirable, more deserving group: the men and women of the state who have died in the service of the nation. Nor has War Memorial Stadium been static in meeting its acclaimed commitment.

Originally, in 1948, it was dedicated only to the dead of the two World Wars; in 2020, it pays tribute to all Arkansans who have surrendered their lives in America's battles.

Similarly, over the 72 years, War Memorial has evolved structurally and aesthetically. From an initial seating capacity of 31,075, the Stadium welcomes crowds of 54,120 in 2020. Its concession stands and restrooms have been modernized; its press box, the best in the nation at one time, has been raised, rebuilt and reopened, with amenities again rivaling the finest to be found elsewhere. The Sturgis Veterans Plaza arrived a dozen years ago, its centerpiece an eye-catching 5-star, 25-foot "Stars and Stripes" sculpture representing the five branches of the military in which the war dead of Arkansas have served.
Unchanged, however, is the quality of the celebrities and athletic contests creating the storied history of the facility. The country's, if not the world's, best have enlightened and/or entertained the throngs thirsting for the likes of renowned evangelist Billy Graham, jokester Bob Hope or music virtuoso Sir Elton John.
Exciting athletic clashes, however, have topped Stadium agendas. On July 23, 1959, boxing earned a slot, providing a four-bout card that included Faulkner County native Sonny Ingram, two decades ago one of the nation's most successful middle weights. Little known in the United States at that time, soccer – probably the nation's fastest-growing sport – now occupies a significant place among the sports events hosted by the Stadium. The Little Rock Rangers of the National Premier Soccer League call the Stadium home, while in just three years climbing to third place in attendance in the NPL.
Yet it is football that has dominated athletic play on War Memorial's soil. On Sept. 8, 1948, it launched its presence before 24,950 frenzied fans as the University of Arkansas walloped Abilene Christian University, 40 to 6. Two Razorback gridiron All-Americans played key roles. Maurice "Footsie" Britt, the state's most celebrated World War II medal winner, soon to be its lieutenant governor, delivered the Stadium's inaugural address, and Clyde Scott, perhaps its finest multi-sport performer ever, started at running back for the Hogs, en route to his first-round selection in the year's National Football League draft.
More than 225 University of Arkansas football contests have followed, many of them classic clashes. Six years after Scott led the romp over ACU, one of those clashes featured gifted Preston Carpenter, who after grabbing Buddy Bob Benson's fourth-quarter pass of 33 yards, raced another 33 for the lone touchdown in a 6 to 0 upset of Mississippi. Almost as memorable as Coach Bowden Wyatt's win with the "Powder River Play" was Coach Frank Broyles' season-opening 14 to 10 triumph over Oklahoma State on Sept. 19, 1964; sealing that triumph was a third-quarter 2-yard 6-point run by Bobby Burnett, whose Cotton Bowl line-vaulting score 10 weeks later in Dallas assured the Hogs of an undefeated 11-victory season and a national title.
War Memorial, however, has never seen a more exciting contest than the brawl occurring decades later, on Nov. 29, 2002. "The Miracle on Markham" was decided only in the last seconds by a Matt Jones-to-DeCori Birmingham touchdown, followed by a David Carlton point-after-touchdown, for a 21-to 20 Hog victory over national-title-seeking Louisiana State.
U of A has been joined at the Stadium by several other state football-playing institutions, including two from the 501. In 1993, Harding University recorded two victories over in-state rivals, the first over the University of Arkansas at Pine Bluff, by forfeit, the other by 25 to 7 over Ouachita Baptist University.
The University of Central Arkansas has played at the Stadium more often, 11 times, between 1960 and 2008. The Bears have enjoyed commendable success, too, with seven wins, all over in-state opponents except one, a 51 to 0 romp over Eastern New Mexico in 2005. Interestingly, in the most recent contest, the Bears topped Henderson State 38 to 14, with current UCA Head Coach Nathan Brown quarterbacking and throwing for 367 yards and three touchdowns.
War Memorial has also long been a home to numerous key Arkansas high school football games. Noteworthy from the 501 is the annual "Salt Bowl," featuring Saline County's Benton and Bryant, which draws crowds in the tens of thousands.
Pulaski County and the 501 have a valuable, versatile resource in their midst, one with a fascinating past and a promising future. They are proud they do.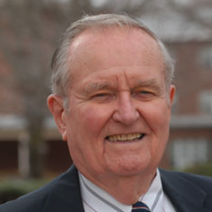 Latest posts by Bob Reising
(see all)