01 Sep 2018

Wampus Cats win dramatic comeback over Bentonville

by Levi Gilbert

Midway through the third quarter, the Conway Wampus Cats trailed last year's 7A runner-up, the Bentonville Tigers, by 18 points. It seemed all but over for the Cats.

But Conway proved that looks can be deceiving.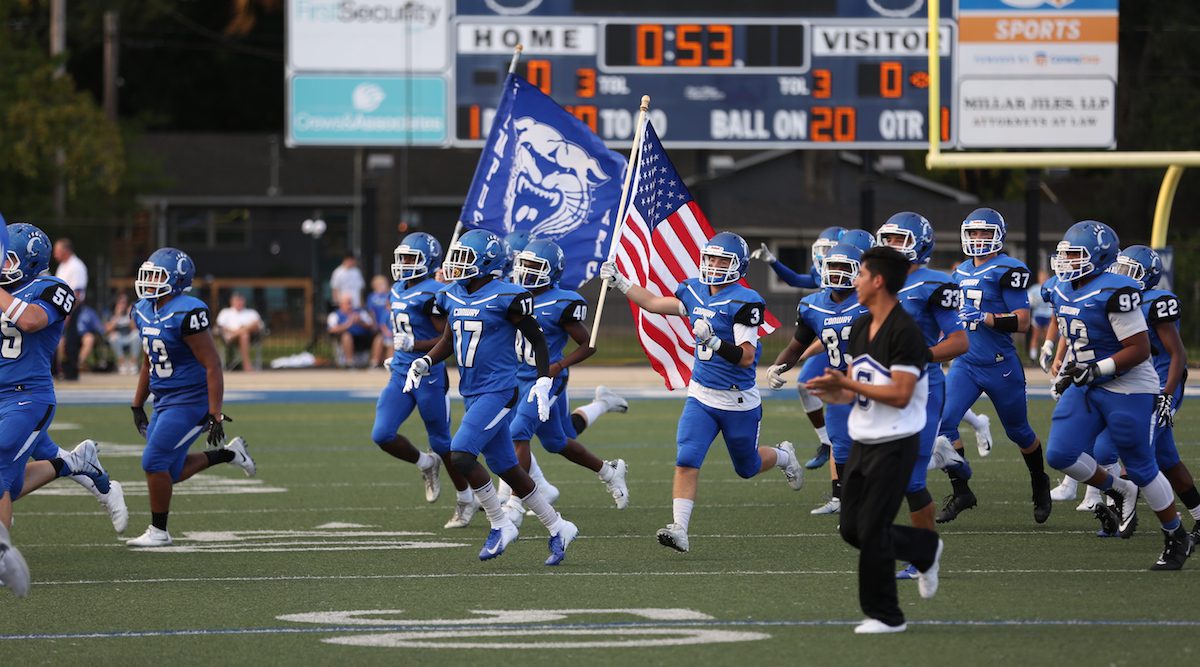 Senior Cary McClain reeled off a 71-yard touchdown run to get the comeback started.
"Bentonville had all the momentum, and we needed something to turn the tide to make it a close game again," said Jeff Matthews, play-by-play announcer for Conway Corporation's Channel 5 Sports. "Cary McClain's touchdown run was huge, of course. Cary is durable and has good vision. The play of Jovoni Johnson and the great play by the defense in that last quarter and a half isn't needed without that first touchdown of the comeback from Cary."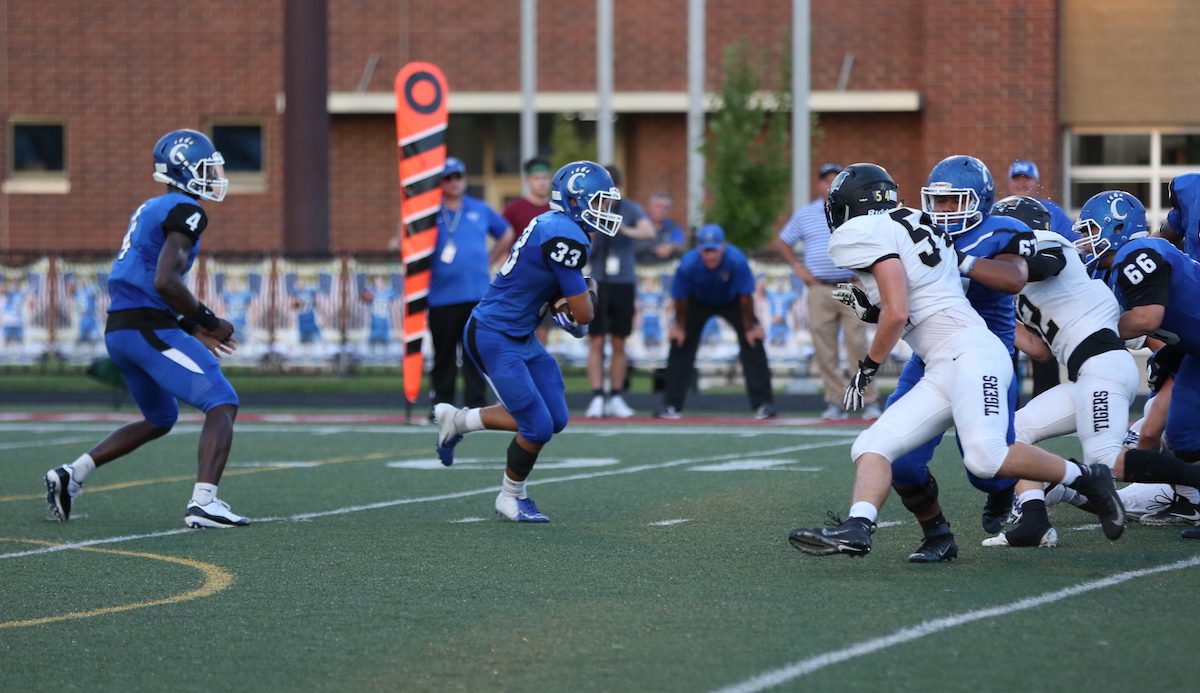 A fourth-quarter Reed Hughes interception set up a 50-yard pass from JoVoni Johnson to Will McKenna off a flea-flicker to pull Conway with four points, 21-17.
The Tigers committed a key penalty on third and short inside Conway territory kept them from converting a first down and ended up leaving Conway with a relatively short field. A 5-yard touchdown on a designed run for Johnson capped the Cats' improbable comeback, 24-21. Malik Benton's interception on Bentonville's final drive sealed the deal for good.
"I thought Malik Benton and Reed Hughes had big games," Matthews said. "Both getting interceptions helped, but even beyond that, the rest of their defensive effort and play on special teams was huge.
"These Wampus Cats have a lot of character and find a way to win. We have all seen teams that lose close games because they just can't finish. This team is finding ways to finish."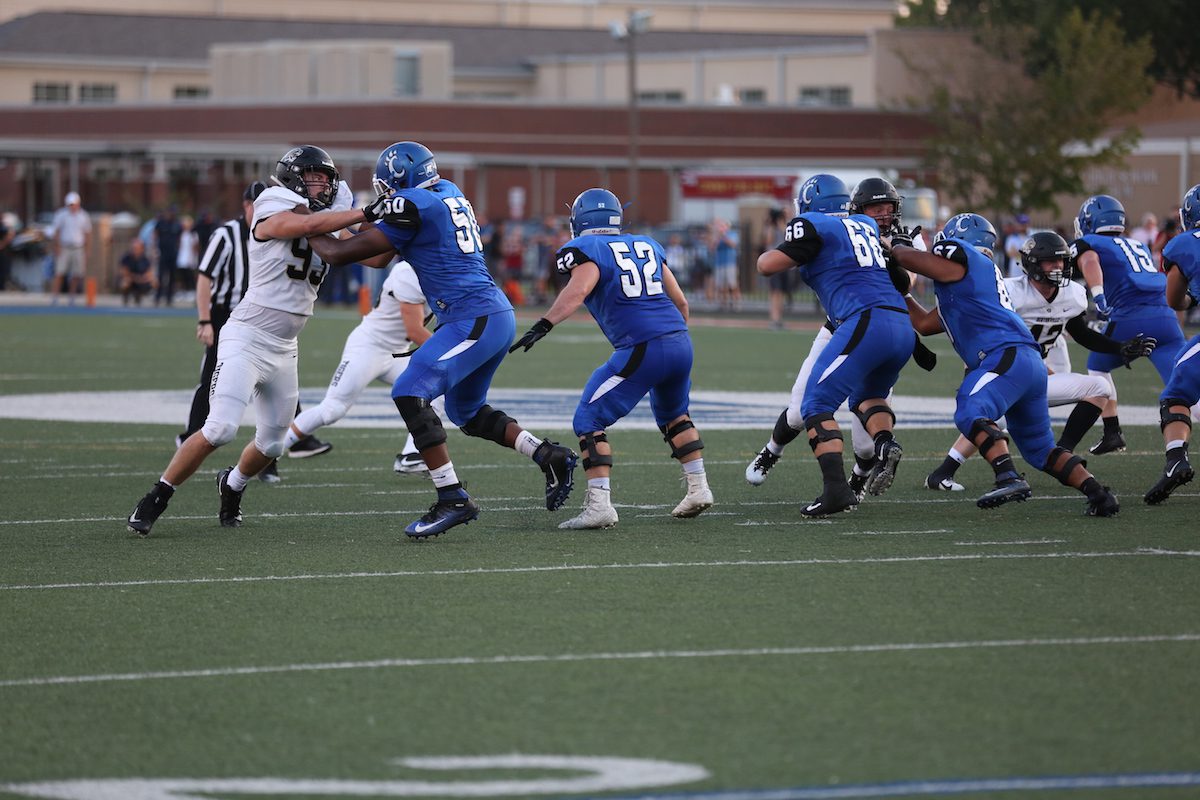 The Wampus Cats rushed for 237 yards, behind another strong effort from McClain — 160 yards on 23 carries and one touchdown. Johnson used his legs more this week, finishing with 76 yards and one score. Johnson was 13-of-22 with his arm for 136 yards and one touchdown. Richmond led the Cats with six receptions for 29 yards. Sophomore Bryce Bohannon hauled in four catches for 42 yards, and McKenna had three for 65 and one score. Will Hogue got the Cats on the board in the second quarter with a 26-yard field goal.
Benton and Hughes had the big interceptions in the second half, and Korlin McKinney and DeWayne Smith came up with huge sacks in the fourth quarter to keep the comeback alive.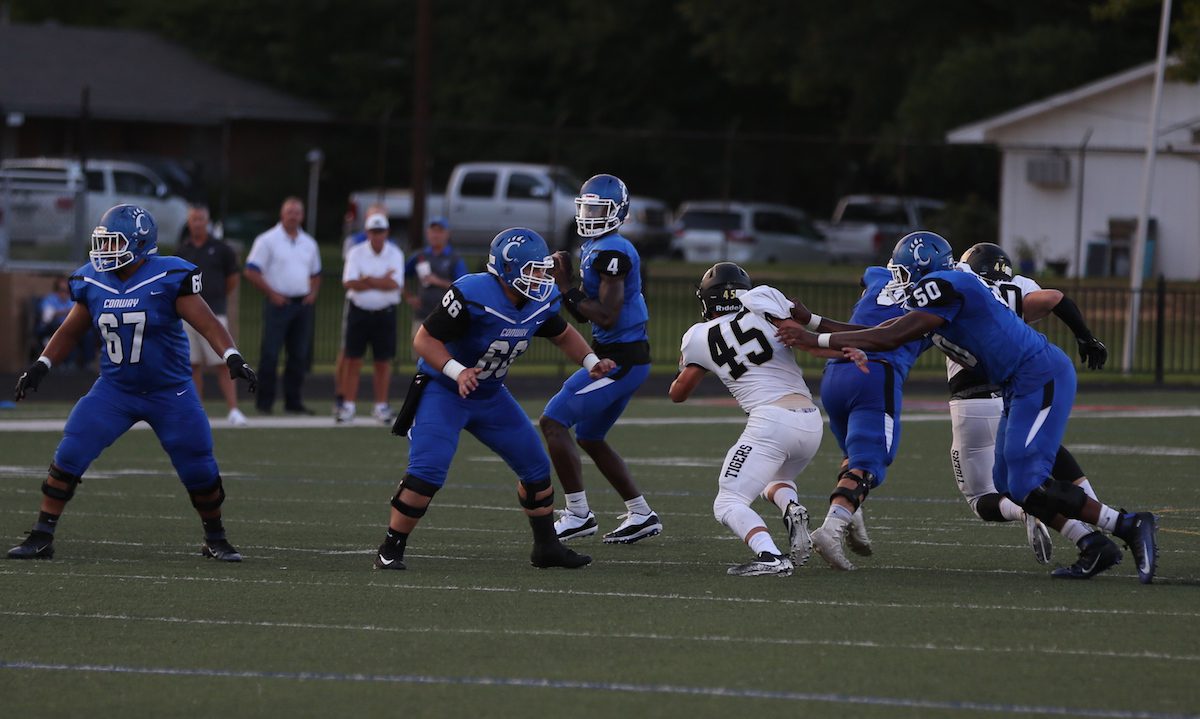 This week, the Cats hit the road for the first time this season, traveling all the way to Jonesboro.
"Jonesboro is well coached and always have talented athletes," Matthews said. "It will be another good tune-up for conference season."
Watch the game live with pre-game starting at 6:50 p.m. Friday on Conway Corp's Channel 5/HD585 or at conwaycorp.com/wc2go.

Latest posts by Levi GIlbert
(see all)