24 Nov 2020

Wampus Cats face Bryant in 7A semifinals

The Conway Wampus Cats are back in the state semifinals for the fourth time in the last two decades. The Wampus Cats take on Bryant on the road Black Friday in the 7A semifinals.

Conway (8-3, 3-2) defeated Little Rock Central, 49-20, last week in the quarterfinals behind a balance offensive attack. Senior quarterback Ben Weese threw for 288 yards and three touchdowns. Senior running back Jamaal Bethune had his biggest game of the year, rushing for 276 yards and three scores on 14 carries. Junior West Boudreaux led Conway with seven catches for 127 yards.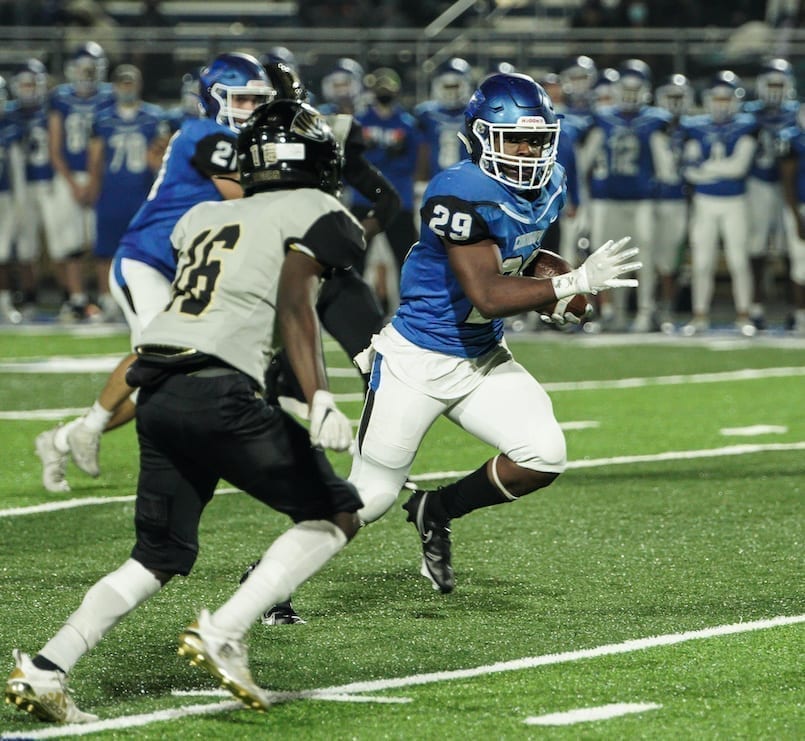 "Jamaal Bethune has never looked better," said Levi Gilbert, play-by-play announcer for Wampus Cat football on Conway Corp. "He missed a few games towards the end of the regular season because of injury, and since coming back, he's just ramped up more and more every game. He had two runs over 70 yards against Central. His vision on the field has been top notch, and he looks faster than I've ever seen him. Give the offensive line credit. They really opened things up for him all night last Friday."
The ground game surge couldn't come at a better time for the Wampus Cats, who will travel back to Saline County for the second time in less than a month to take on Bryant (11-0, 6-0). Conway will need to be able to sustain drives to slow the Hornets' offense down. Bryant defeated Conway, 70-33, in Week 10.
"That was a frustrating night for the Wampus Cats," Gilbert said. "Conway left 14 points on the field in that first quarter, and the defense couldn't stop Bryant. It was 35-7 after the first quarter, but it probably should've been 28-21. They left more points on the field in the second half, too. I'm not saying Conway would've won that night, but they could have ended up scoring 40 or 50 points.
"Bottom line, though, Conway is going to have to find ways to get stops on defense if they hope to have any shot of taking down the two-time defending champs. Bryant has won 28-straight games. It's going to be a tall task for the Wampus Cats, but with this potent offense, it's definitely possible. You're going to see several players playing both ways for Conway. That's the kind of effort it's going to take to knock down Goliath. But these Cats aren't afraid. They just want to play."
Conway's semifinals playoff matchup at Bryant will air live on Conway Corp channels 5/585 and on YouTube.
View the full slate of playoff matchups containing 501* teams below:
CLASS 7A SEMIFINALS
CONWAY at BRYANT
CABOT at NORTH LITTLE ROCK
CLASS 6A SEMIFINALS
LAKE HAMILTON at SYLVAN HILLS
CLASS 5A QUARTERFINALS
LR CHRISTIAN at HS LAKESIDE
Magnolia at PULASKI ACADEMY
CLASS 4A SECOND ROUND
MALVERN at Shiloh Christian
JOE T. ROBINSON at STUTTGART
CLASS 3A SECOND ROUND
JESSIEVILLE at HARDING ACADEMY
GLEN ROSE at Charleston
CLASS 2A QUARTERFINALS
BIGELOW at Des Arc
Junction City at POYEN 
*501 teams listed in bold and all caps.