10 Aug 2022

Walker a two-way threat for Mustangs

Three consecutive playoff trips is nothing to scoff at, and Easton Walker wants to help make it four for the Perryville Mustangs.

"The more effort you put into something, the better the outcome," Walker said.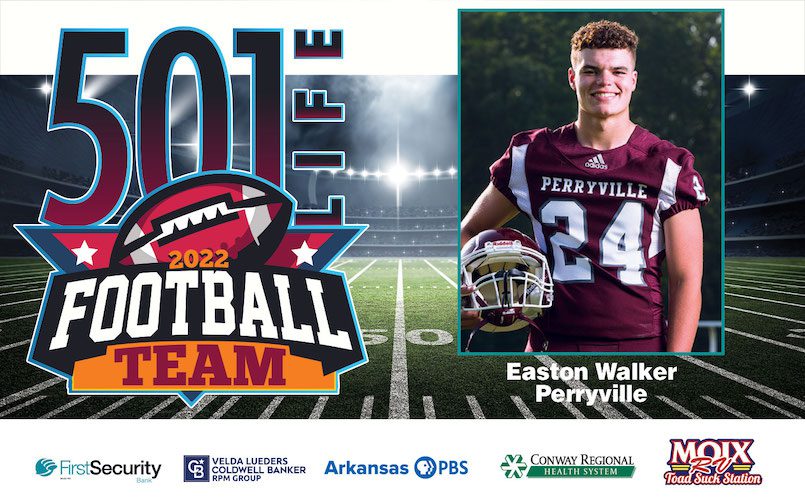 He earned All-Conference honors the last two seasons with stellar play on both sides of the ball at linebacker and running back.
"Easton is the type of player everyone wants to coach," said Perryville Head Coach Allan Fairbanks. "He is a great athlete, coachable, a leader, a role model for the younger players, and he takes care of business in the classroom. He is a great representative of Perryville Mustang football."
"I expect Easton to anchor our defense. He's a versatile type of player that creates problems for any opponent no matter what their scheme is. The offense always has to have a plan for how to handle him. Offensively, he will be a big-time playmaker for us. He is a threat running the ball and catching, and he is a physical blocker."
Walker also plays basketball. Outside of athletics, he participates in Beta Club at Perryville High School.
"When you ask for a volunteer or for help, he is the first one to raise his hand and volunteer," Fairbanks said. "He takes the initiative and takes care of business. He leads by example first and does everything that's expected of him. His peers respect that. He picks up his teammates, encourages them, and pushes them to give their best."