Apr 26, 2019

Waiting seasons, not wasted seasons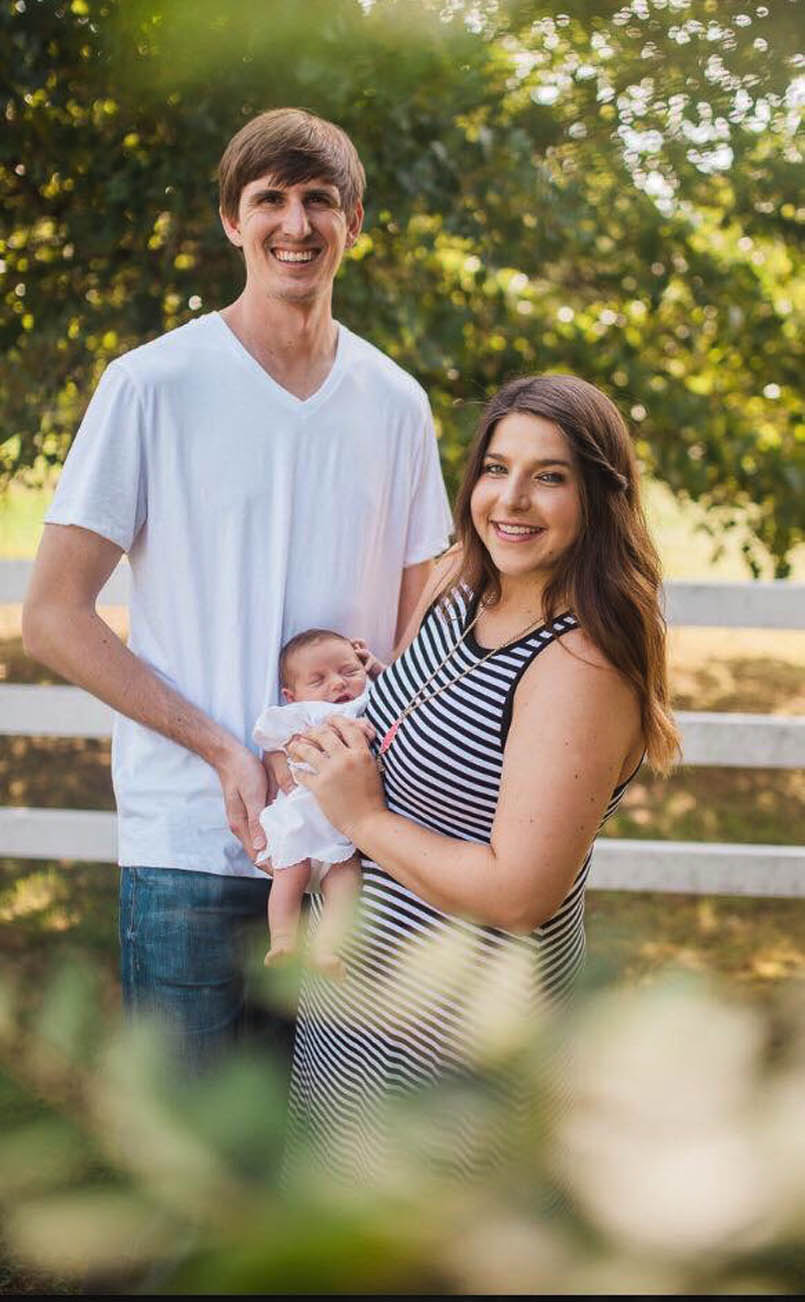 by Meagan Lowry
I've been walking the road of infertility and infant loss for nearly six years now, and I so desperately wish someone would have spoken these words of truth and hope over me in the beginning of my walk. Waiting seasons are not wasted seasons. 
In 2014, I lost our first child. I had just graduated from the University of Central Arkansas, was gearing up to move to Cape Cod for three months to chase my crazy dreams of working in professional baseball and over the moon excited that my husband and I were expecting. Because, along with my crazy dreams, my heart yearned to be a mother. 
And then, with the appearance of two pink lines (on seven different tests, because you can't trust just one) I was one. 
I remember, with graphic detail, my husband coming home from work. I had set up my reveal in the living room by placing a pair of his high top Converse alongside the smallest pair you've ever seen surrounded by those tests with a sweet little sign that read, "Hi daddy."
He smiled his wide, gorgeous smile. The one that had made me fall in love with him. And I cried. Big, ugly, hot tears. It felt like every piece of our lives was falling into place.
And then, a few days later, it felt like my world was falling apart. I went to the doctor so he could confirm what I already knew in my heart: I was losing our child. I'll never forget the wave of grief that flowed over me. And not just on the day it happened. Like most grief, it found ways to cover me even when I least expected it.
I'm not unlike many women you know.
After our loss in 2014, it was really hard for me to want to try again. My life revolved around constant "what if's." I lived fearing hope.
And then 2015 rolled around and I found myself pregnant for the second time, and hope began to spring up again. I believed this time could be different.
And then I lost that baby, too.
Gut wrenching. I felt like I had failed to do the one thing I should be able to do as a woman. I questioned, and cried, and lived half a life. I was there, but I wasn't present anymore.
I felt like I was a mom. I grieved for the children I lost. We named them. We spoke of them. We still do.
I watched friends become pregnant and welcome children into the world. I lived in a constant state of hopelessness for what felt like a long time. And then I realized that losing my babies didn't make me less of a mom. I was still a mom. I still had hope. I would see those babies again someday. I believed that with my entire heart.
My third positive pregnancy test came in October 2016. In the bathroom of my in-laws' house, I took a test with my husband by my side and watched as the word "pregnant" flashed across the screen. Immediately, I felt a panic rise up in me, and like he usually does, my husband wrapped me in a hug and prayed over both his wife and his child. 
Something in me felt like if I could just make it to the second trimester I could relax. I don't know that there's ever been a time in my life I prayed harder for something. 
I started to trust that "even if" we lost this baby, everything would be okay. That "even if" we were going to experience our third loss, we would make it through because we both trusted that God works for the good of those that love Him.
The shift from "what if" to "even if" made the difference in my life. It shifted the focus from hopelessness and fear to hope and acceptance.
We welcomed our rainbow baby, Lennox, into the world on May 30, 2016. She is a 7 pound 7 ounce miracle. 
Holding our baby in my arms, instead of carrying another child in my heart, healed a lot of brokenness. There is so much joy in the day-to-day. I think that losing our first two babies changed a lot in me, but one of the blessings that came from it is that I don't take the little things for granted.
This was never the path I would have chosen to walk. I would have much rather had our babies in my arms and never had known the sting of loss and the pain of watching month after month as a test read "not pregnant."
But here's the thing: My journey on this path didn't end with Lennox. Since then, we have lost two more babies. Our path to parenthood has been painful, expensive, invasive and downright hard.
But it's also been eye-opening, intimate and something I now wouldn't trade for the world. 
If you find yourself relating to or having walked this path, my hope for you is that you would truly believe waiting seasons are not wasted seasons.
Had I received everything I wanted when I wanted it, I wouldn't have the little girl who makes my heart skip a beat. I wouldn't be the mom she needs. I wouldn't have this opportunity to share what God has done in my life.
There's a rainbow coming. Just hold on. Motherhood looks different for everyone, and that's the beauty of it. 
There is no one size fits all when it comes to becoming a mom.
Waiting seasons are not wasted seasons. Believe that.