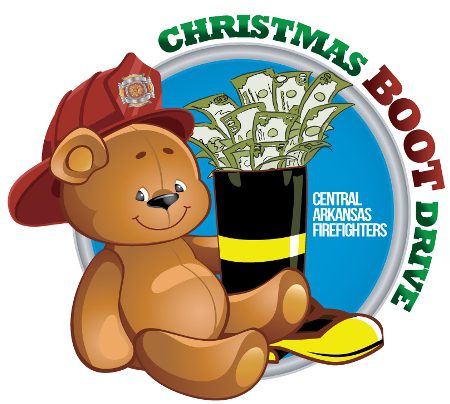 07 Dec 2015

Volunteers, donations needed for annual firefighter's boot drive

Posted at 3:24 PMh

in

News

Organizers of the 18th annual Central Arkansas Firefighters Christmas Boot Drive are asking for the community's help, citing a need for more volunteers and monetary donations to help ensure the success of this year's campaign.


Rainy weather was a factor in the amount of money collected the first weekend of the drive, according to organizer Tim Capps. He said there also has been a drop in volunteers, reducing the number of locations that can be staffed.


The boot drive provides money for Christmas gifts to be purchased for the less fortunate in Faulkner County.


The Christmas Boot Drive has grown each year, with more than 1,100 children from more than 270 families helped last year throughout the county.


Since it started in 1998, the campaign has raised more than $444,000 and touched the lives of more than 12,000 children and their families.


This year, organizers are dedicating their campaign to the late Conway firefighter Wayne Hartness, with hopes of pushing the total amount collected over the years to half a million dollars.


The last collection date is 9 a.m. to 3 p.m. on Saturday, Dec. 12.


Firefighters and volunteers hold boots at several locations in Conway including Conway Commons, Conway Towne Center, Kroger (Salem Road), Hastings/First Service Bank on the Old Morrilton Highway; in Greenbrier at Harp's, Fred's, Cash Saver and Walmart Neighborhood Market; and in Vilonia at Hwy. 64 and 107.


Those interested in volunteering to help man a location should report at 8:30 a.m. Saturday to 1020 Jim's Lane in East Conway.


Capps pointed out that any amount given is helpful and appreciated.


Boots have also been placed in businesses throughout Faulkner County and will be available through Friday, Dec. 11. A boot is located at the 501 LIFE office at 701 Chestnut St. in Downtown Conway. Toys will also be accepted at the 501 office.


Donations can also be mailed to Central Arkansas Firefighters Christmas Boot Drive, P.O. Box 2546, Conway AR 72033.


A wrapping party is planned 6 p.m. Tuesday, Dec. 15, at the Jim's Lane location.