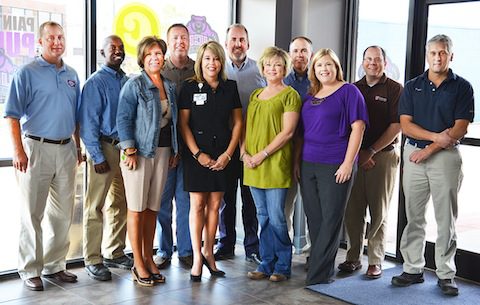 27 Sep

VolunteerConway.org hosts 'Big Event'

VolunteerConway.org is hosting its first ever community-wide cleanup event, "The Big Event," on Friday, Oct. 21.


VolunteerConway.org is a group of civic-minded companies, organizations and individuals who share the common goal of serving the community through volunteerism.

The goals of the group are to organize and execute one major community-wide project each calendar year, and serve as an ongoing volunteer coordination agency for non-profit and civic organizations that need short-term volunteer assistance.


The Big Event will include hundreds of volunteers from a dozen or more companies working on projects ranging from planting new flower beds downtown, to raking and picking up trash in and around city parks and streets.


To be a part of this historic event, sign up by visiting the registration page at volunteerconway.org.


Each volunteer will receive a 'VolunteerConway.org' T-shirt for the event.


Individuals who don't see an opportunity that fits their skills or abilities should check back often for newly added options.


Ongoing, VolunteerConway.org will serve as the liaison between non-profits in the community that are interested in promoting short-term volunteer opportunities and local companies and individuals interested in serving and improving the Conway community.