16 Nov

Vinson has passion for pediatric care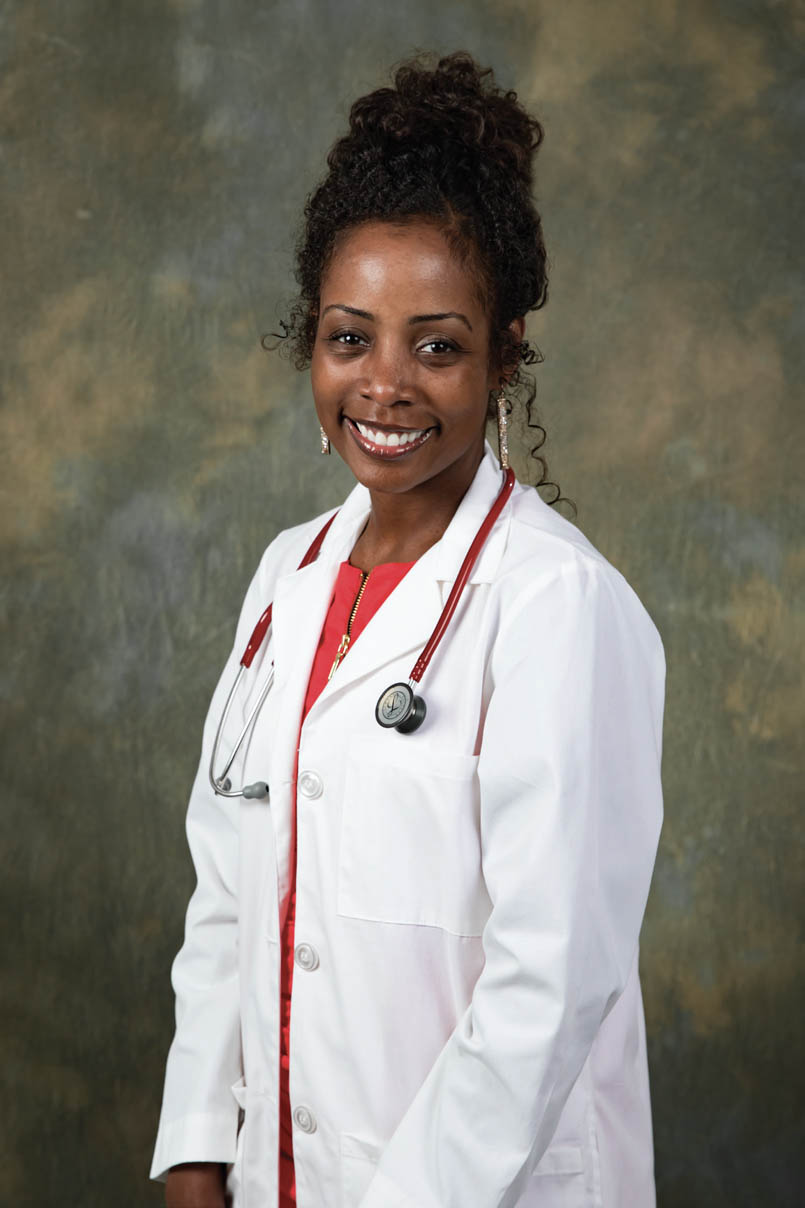 Dr. Janell Vinson enjoys helping children and is eager to work with patients in the Conway area.
"I absolutely love caring for the pediatric population and am looking forward to serving the Conway and surrounding communities," she said. "My desire is to provide quality pediatric care in a very friendly and caring environment."
Originally from Jackson, Miss., Vinson initially wanted to be a neurosurgeon. "Then I did my surgery rotation during my third year of medical school and quickly decided that I did not want to be any type of surgeon. Then I was thinking that I wanted a career in radiology, which is a super cool area and very interesting but the sacrifice is that you don't get to do a whole lot of patient care and interacting with families.  
"It was not until I did my pediatric rotation that the light bulb just went off! I loved everything about pediatrics, from the décor of the hospital to the color of the nurse's scrubs. Pediatric patients are so resilient also, but just as they are resilient, they can decompensate very quickly. So it's an area of medicine that offers challenges for sure, but is loaded with amazing rewards!"
A general pediatrician at Baptist Health Pediatric Clinic-Conway, Vinson studied medicine at Brown Medical School in Providence, R.I., and obtained her residency at Arkansas Children's Hospital in Little Rock through the University of Arkansas for Medical Sciences Department of Pediatrics. She is board certified in pediatrics, and previously practiced at Merit Health River Region Hospital in Vicksburg, Miss., in general pediatrics. She also worked in pediatrics at Neshoba County General Hospital and Nursing Home in Philadelphia, Miss.
"We provide well child care from birth to 18 years of age," Vinson said. "In addition to well child care, we provide acute care or sick visits. Some of the common pediatric aliments include various infections which can include but are not limited to ear infections, pneumonia, influenza, respiratory syncytial virus and gastroenteritis (stomach bug). We also treat chronic pediatric conditions including asthma, ADHD/ADD, seasonal allergies and eczema."
Vinson said she enjoys her work and recognizes that pediatrics is a very unique area of medicine. "I absolutely love what I do and my prayer is that it shows in my interactions with patients and families," she said. "My desire is that my patients will become very comfortable with me and in time actually enjoy coming to their office visits. With parents, I want them to be comfortable with me as well. I want them to ask questions and tell me as much information as possible in order for me to best take care of their child."
When not at work, Vinson enjoys cooking, reading and entertaining friends and family. "I have an amazing family which includes a very supportive husband and four sweet girls." She and her family attend New Life Church-Greater Little Rock, where they are involved in various activities sponsored by the church.
"I am so blessed to have been given the opportunity by Baptist Health to be able to provide pediatric care to families in Conway and surrounding areas," said Vinson. "Conway already has been receiving excellent pediatric care from other pediatricians in the area, but as Conway grows, I am absolutely elated to come alongside the existing pediatricians to provide care to this growing community."
Baptist Health Pediatric Clinic-Conway is located at 625 United Dr. Suite 120. For more information, call 501.358.6892.
"I love pediatric care and I have a heart for people! I am entering my ninth year of practice after residency and it has been an amazing journey so far. I am looking forward to many more years!"