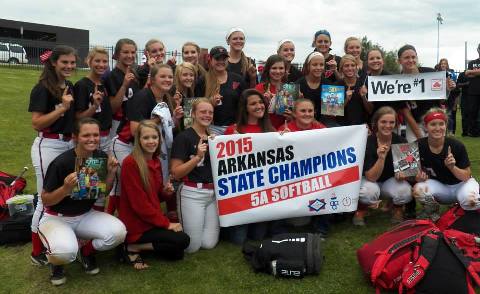 27 May 2015

Vilonia wins 5A softball championship

by Levi Gilbert


The Vilonia Lady Eagles softball team defeated Paragould, 5-2, last Friday at UofA Bogle Park in Fayetteville.

For the Lady Eagles, the win was extra sweet, as Vilonia fell last year in the 5A final by the same score. The Lady Eagles were also runners-up in 2012.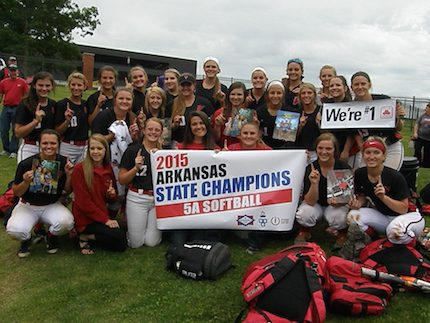 "I was actually on [both of those runner-up teams] in 2012 and 2014," said Buggy Lyons, Vilonia's senior shortstop. "That helped me appreciate this win even more. I was hopeful [we could return to the championship], but as with all sports, that's why we play the game. It is indescribable."
In the bottom of the fifth inning, tied 2-2, Lyons gave the Lady Eagles their commanding lead with a three-run homerun. Lyons was named tournament MVP. In typical Lyons fashion, she gave credit to the pitching staff (which gave up just four runs during the tournament) and defense.
"Our pitchers [during the tournament], Sydney Wader and Marlee Hinsley, could relax on the mound knowing that they had a defense behind them who wasn't afraid to get dirty and knock anything down that came their way," Lyons said. "We really had to come together as a team and 'find a way.'"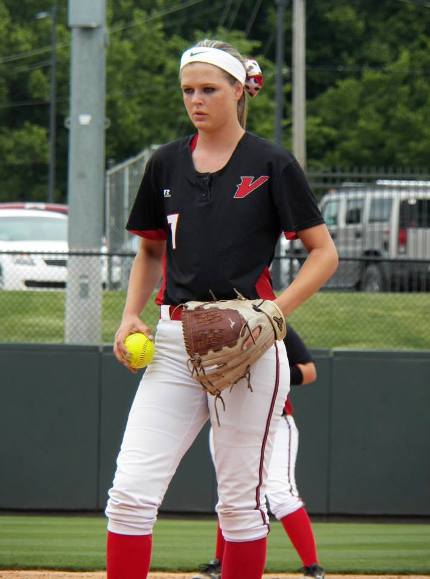 The Vilonia offense really hit its stride in the state tournament, putting up 27 runs in four games.

"One thing Coach Sullivan really focused on in practice was our hitting," Lyons said. "Whenever one of us — Rachel Hinson, Cassie Leach, Alex Wilkins, Sarah Brantley — would get something started with a hit, it was contagious. Every one of our seniors stepped up as a leader at some point during the season, whether it was at practice or in a game. I don't feel we had a weak spot in the lineup. Everyone showed out at some point."
The Lady Eagles finished the season 28-4, including a 12-0 first-place finish in the 5A West. Vilonia has won three state championships in softball in the last 20 years.

Lyons, who graduated this month, plans to attend Williams Baptist to play college softball and earn a bachelor's degree in biology.
Mayflower defeated Fordyce, 6-1, to capture the 3A state baseball championship.

Several other 501 teams competed in baseball and softball state championship games: Conway fell to Bentonville in the 7A baseball final, 6-5; Benton fell to Sheridan in the 6A baseball final, 10-9; Magnet Cove fell to Ouachita in the 2A baseball final, 4-1; North Little Rock defeated Cabot in the 7A softball final, 10-3; Bauxite fell to Mena in the 4A softball final, 7-3; and Bald Knob defeated Harding Academy in the 3A softball final, 5-0.
---
Originally from Johnson County, Levi Gilbert now calls Conway home. A 2010 graduate of the University of Central Arkansas, Levi became involved with 501 LIFE in its early days and now serves as the magazine's associate editor. He and his wife, Brittany, have two sons. Follow Levi on Twitter for more local 501 stories. Send him story ideas at [email protected].