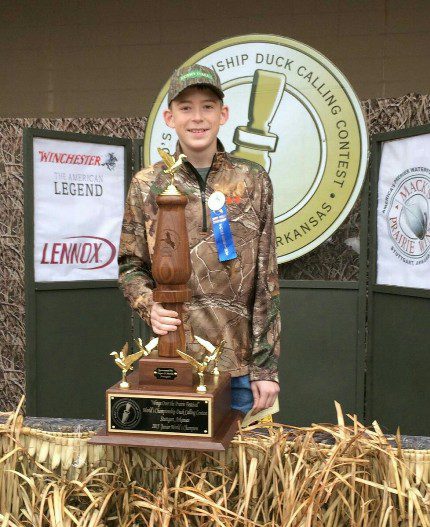 02 Dec 2015

Vilonia teen wins duck calling contest

Gram Middleton, 13 of Vilonia, recently won the 2015 Junior World Champion duck calling contest in Stuttgart.


Middleton won a huge trophy and a prize package valued more than $2,000 which included cash, a ring, a watch, cooler, gun, apparel and hunting supplies.


His mentors – Rick Dunn, founder of Echo Duck Calls, and David St. John of Conway, who won the world championship last year – were on hand for the competition.


Gram is a son of Lyle and Tracie Middleton.


"Since this was his first time to compete at Worlds, he was just trying to place," said Tracie. "We had no idea he would win it ."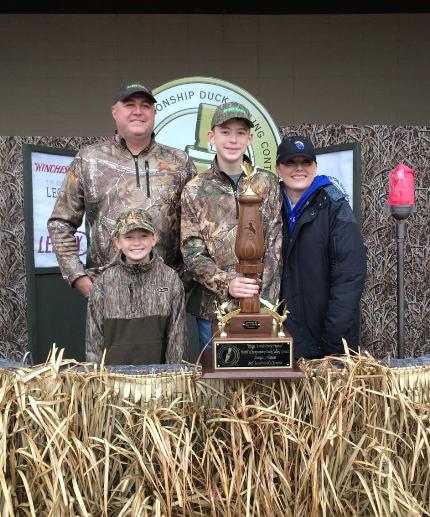 A student at Vilonia Middle School, Gram has been duck hunting since he was little but started learning to do competition calling about seven months ago. This was his fourth competition. In his first contest, he placed second in a competition at Stuttgart. In his second competition held in Memphis, he was third in the junior division and fourth in intermediate (an older group). In his third competition, in Drew, Miss., he placed third.
Competitions will resume in the spring.
"It was fun competing in the Worlds tournament," Gram said. "I met kids from other states.
Winning it was exciting! I got a lot of cool stuff. I want to continue competing next year."