19 Aug 2018

VILONIA: New-look Eagles rising in 5A West

Conference: 5A West
Coach: Todd Langrell
'17 Record: 1-9

After finishing 1-9 last year, the Vilonia Eagles are looking to find some concrete stability as new head coach Todd Langrell comes in from Mayflower.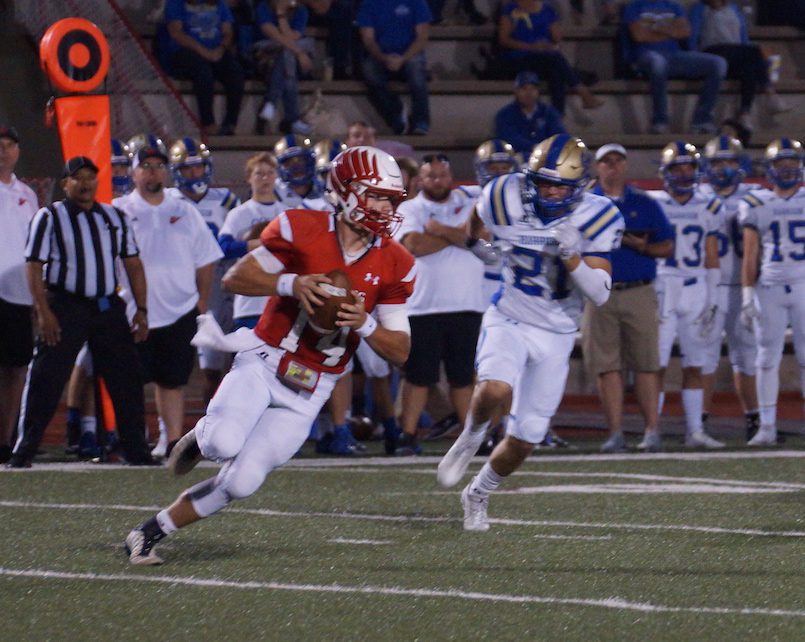 Senior Jordan Britton returns at quarterback in Langrell's new offensive schemes. Britton threw for 763 yards last fall, and will look to throw more this season. Senior Zeke Bell and junior Draven Smith rotate at running back. Vilonia has a ton of options at receiver, including Corbin Watson, Austin Koonce (248 receiving yards last fall), Reed Sadler, Luke Berry, Tate Langrell, Tyler Moran and Tre Ault. Seniors Cyeth Arendall, Brandon Cox and Hayden Cooper and juniors Riley Rexroat and Nathan Schwulst start on the offensive line.
"Offensively, we would like to be fast paced, unpredictable and have an identity," Coach Todd Langrell said.
Juniors Corey Clements and Drew Killough, senior Dayton DeBoard and Rexroat cause havoc up front on the defensive line. A solid group compete at linebacker in Langrell's 3-4 defense: Tyler Chance, Todd Gibson, Jayce Greer, Tanner Loter, Devin James and Kayden Bartlett. Watson, Koonce, Smith and junior Hunter Neice start in the secondary.
"Defensively, we want to be sound tacklers and have a base defense to where players don't have to think but can play fast," Langrell said.
5 Players to Watch: 
Jordan Britton (Sr. QB)
Draven Smith (Jr. RB/DB)
Reed Sadler (Sr. WR)
Corey Clements (Jr. DL)
Luke Berry (Sr. WR)
1 Must-see Game:
"Greenbrier rivalry game Week 10." — Langrell
2018 Schedule:
Aug. 31 LR Christian
Sept. 7 at Maumelle
Sept. 14 Beebe
Sept. 21 at Alma
Sept. 28 Huntsville
Oct. 5 at Harrison
Oct. 12 Farmington
Oct. 19 at Morrilton
Oct. 26 Clarksville
Nov. 2 at Greenbrier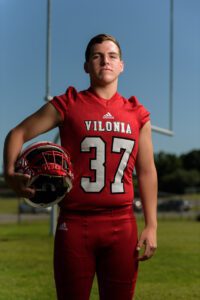 501 Football Team '18
Tanner Loter
Classification: Sr.
Position: LB
On the field: Tanner is a young man that has worked his way through the ranks on the depth chart. He's shown a tremendous work ethic and attitude. Whether it's on the field or in the weight room, Tanner leads by example while also motivating his teammates. Tanner is a coach on the field!
Off the field: Tanner has shown high levels of character and integrity. He genuinely wants others to succeed and will go out of his way to make their situations better. He has accepted a leadership role on this team, and if others will follow his example, the sky is the limit!