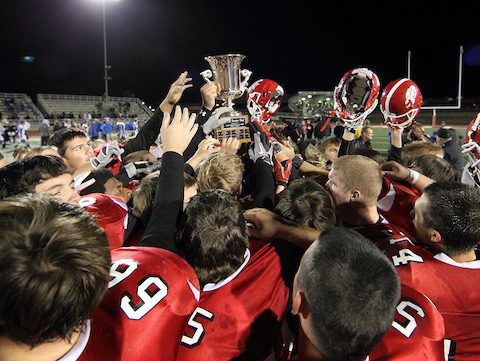 31 Oct 2012

Vilonia and Greenbrier ready to battle for First Service Cup

The Vilonia Eagles will travel to Greenbrier tonight to battle the Panthers for the coveted First Service Cup.

First Service Bank will kick off the night with a tailgate party starting at 5:30 p.m. With help from Integrity Insurance, bank associates will serve hotdogs cooked on the Super Service Sizzler. Members of the Greenbrier High School drama department will also be on hand with some fun things for the kids and Moo Moo's will be serving up yogurt for dessert.


The Panthers are hoping to avenge last year's loss and bring the First Service Cup back to Greenbrier.


The Panthers (9-0, 6-0) have already secured the 5A West title and the No. 1 seed out of the conference. Vilonia (6-2, 4-2) has also secured a playoff berth out of the 5A West, but could finish either third or fourth in the conference depending on tonight's finish. While there isn't as much on the line in terms of the overall playoff picture for the two teams, pride is motivation enough in this rivalry. Vilonia beat the Panthers last fall, 37-26.

The game – which will include senior night activities – is scheduled for 7 p.m.