19 Jun 2017

Veterans treated with warmth and comfort

by Don Bingham

The Quilts of Valor Foundation is a national organization founded in 2003 by Catherine Roberts. She felt the need and compassion for her son, Gunner, along with myriads of others, for quilts to provide warmth, comfort and memories of home and those who love them.


Since its founding, Quilts of Valor has awarded more than 159,201 quilts to veterans of military actions, conflicts and wars, including World War II, Korea, Vietnam, Beirut, Kosovo, Iraq and Afghanistan.

Each Quilt of Valor is fashioned by one or two individuals or through the combined efforts of many women and men of all skill levels. Many others provide venues, fund raising, supplies and support. In Arkansas, there are 122 volunteer members in seven groups across the state, with representation in the following counties: Conway, Montgomery, Garland, Greene, Union, Van Buren, Fulton, Baxter, Marion, Pope, Yell, Pulaski, Faulkner, Sebastian, Saline, Washington and White.


For more information on Quilts of Valor and how to be a contributor or join in the production of the quilts, contact the Arkansas State Coordinator, Sheila Gordon at 501.354.5758 or [email protected]. The group also accepts nominations for service members or veterans to receive quilts — with all Arkansas-made quilts remaining with veterans from the state.


There are many volunteers from the Faulkner County area who produce the quilts, including Ginny Musgrove, Brenda Bray, Dorothy Troglin, Becky Schuck and Judy Rains.
Judy, of Conway, has two passions — sewing and cooking! Besides being a regular contributor to the sewing meetings for Quilts of Valor, Judy cooks and cooks and cooks!


Here are a few of her favorite recipes:

CRESCENT BREAKFAST CASSEROLE
2 large cans of crescent rolls (8 count)
2 lbs. sausage
3/4 lb. Mozzarella or American cheese, shredded
1 can cream of mushroom soup
4-6 eggs, beaten
1 3/4 cups milk

Brown sausage, drain. Line a 9-by-13 baking dish with crescent roll dough, pressing seams to seal. Layer sausage then cheese. Mix soup, eggs and milk. Pour over the top. Cover and refrigerate overnight. Bake, covered for 1 1/2 hours at 350 degrees. Let set 10 minutes before serving. Yields 12 servings.

STRAWBERRY BIRTHDAY CAKE
1 cup butter, softened
2 cups sugar
1 teaspoon vanilla extract
2 3/4 cups all-purpose flour
2 1/2 teaspoons baking powder
1/4 teaspoons salt
1 cup whole buttermilk
5 egg whites
Strawberry curd
Strawberry frosting
Garnish with fresh strawberries

Preheat oven to 350 degrees. Spray three 9-inch round cake pans with nonstick baking spray, dust with flour. Set aside. In a large bowl, beat butter and sugar at medium speed with an electric mixer until fluffy. Add vanilla, beating to combine. In a medium bowl, sift together flour, baking powder and salt. Add flour mixture to butter mixture in three batches, alternately with buttermilk, beginning and ending with flour mixture. In another bowl, beat egg whites at high speed with an electric mixer until stiff. Fold in egg whites, one-third at a time. Divide batter evenly among prepared pans.


Bake until a wooden pick inserted in the centers of layers comes out clean, approximately 20 minutes. Let cool in pans for 10 minutes. Remove from pans, and let cool completely on wire racks. Spread strawberry curd evenly between layers. Spread strawberry frosting on sides and top of cake. Garnish with fresh strawberries, if desired.


Strawberry curd
Yield: 1 1/2 cups
1 (16-ounce) package of frozen, sliced strawberries in syrup, thawed and drained
1/2 cup sugar
2 tablespoons cornstarch
3 egg yolks, lightly beaten
1 tablespoon fresh lemon juice
1/4 cup butter, cut into pieces
1 teaspoon strawberry extract

In the work bowl of a food processor or the container of a blender, process strawberries until smooth. Reserve 1/2 cup strawberry puree for strawberry frosting. In a heavy saucepan, combine sugar and cornstarch. Add remaining strawberry puree, egg yolks and lemon juice. Cook over medium heat, whisking constantly, until very thick, 7-8 minutes. Remove from heat; gradually add butter pieces, whisking until melted. Add strawberry extract, stirring to combine. Let mixture cool slightly; cover, and refrigerate for 2 hours before using.

Strawberry Frosting
1/2 cup butter, softened
1 (8-ounce) package cream cheese, softened
1/2 cup reserved strawberry puree from strawberry curd
1 teaspoon strawberry extract
6 cups confectioner's sugar, sifted

In a large bowl, beat butter and cream cheese at medium speed with an electric mixer until smooth. Add strawberry puree and strawberry extract, beating until combined. Gradually add confectioner's sugar, beating until a smooth and spreadable consistency is reached.
---
Recognized throughout the state as an accomplished chef, Don Bingham has authored cookbooks, presented television programs and planned elaborate events. Today, he is the administrator for the Governor's Mansion.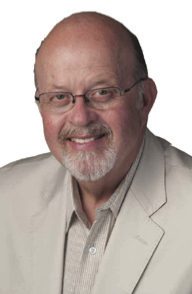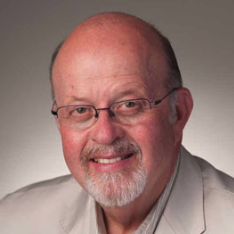 Latest posts by Don Bingham
(see all)