14 Sep 2022

Vargas leads Harding to record victory

OKLAHOMA CITY, Okla. — Shooting a 42-under 822, the Harding men's golf team shattered the 54-hole school record and won the GAC Preview on Monday and Tuesday at Lake Hefner Golf Club.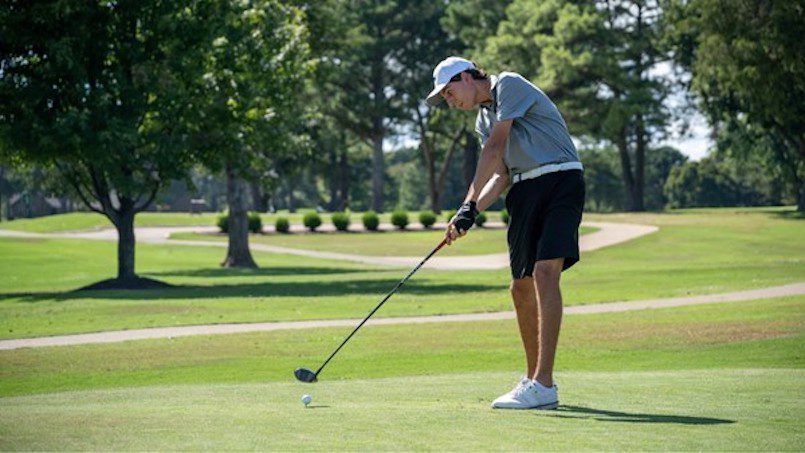 Harding shot 276 in Round 1, 271 in Round 2 and finished the tournament with a 275 in the third round to shoot an 822 total. The score broke the previous record of 841 in an April 2022 tournament called The Mule by 19 strokes. Harding won the GAC Preview last year with a score of 6-under 858.

Harding freshman Manuel Cue Vargas was the individual medalist. He shot 14-under 202, also a 54-hole school record. Sam Tandy, who placed second at 12-under 204, also shot 204 at The Mule to set the previous record.
The Bisons also had two players-Jake Croshaw and Wilmer Haakansson-tie for fourth at 8-under 208.
Freshman Roby Cooper also turned in a top 10 finish, placing eighth at 6-under 210.
The GAC Preview was Harding's first tournament of the season and third tournament victory in the last two seasons. Cue Vargas won the individual medalist honors in his first collegiate tournament. Harding had four individual medalists last season, including Tandy twice.
Harding returns to action next Monday and Tuesday at the NSU Golf Classic in at Muskogee Country Club in Oklahoma.