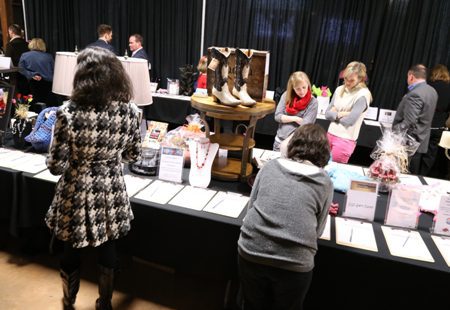 02 Feb 2015

Valentine Gala on Feb. 6 to benefit Bethlehem House

Posted at 12:02 PMh

in

News

Bethlehem House will host its 10th Annual Valentine Gala and Auction at 6 p.m. Friday, Feb. 6, at oneChurch, at 1073 Front St. in Downtown Conway.

Proceeds from the event benefit Bethlehem House, Conway's homeless shelter.

"This event is our largest fundraiser of the year," said board president Aimee Prince. "We put a lot of love, sweat and tears into it every year to make sure it continues to grow and be something that Bethlehem House and the community can be proud of. The team is really made up of the entire community because without them we wouldn't be able to raise the money needed to keep the facility running.


"Our reward from this event changes lives. I'm honored to be a part of it."

The event represents "a great night filled with fun and laughter where the community comes together to help support the homeless," according to Bethlehem House Executive Director Judi Lively. "We invite our residents, and two of them will share a little of their story. So often we think of the homeless individual as the person holding a sign on the freeway. While that may be true, there is so much more to this issue. Individuals and families become homeless for many reasons, and we are a place where people who are willing to help themselves, who are committed to improving their lives, get another chance. This is only possible through the support of this community, and the Valentine Gala is a large part of that support."


The evening includes both live and silent auctions, a brand new 'jewelry hunt' and a delicious meal catered by PattiCakes, Stoby's and Pasta Grill.


Some of the live auction items include:

A hand-crafted playhouse built and donated by Steve Baker
Seven days in a ski resort in Keystone, Colo.
A weekend on the Buffalo River
A couple of hunting trips
A birthday party at Purple Cow
There will also be a beautiful $1,100 Aquamarine and diamond necklace, donated by Dayer Jewelers. "We are so excited! This year we are selling 50 boxes, each containing at least $10 worth of items, and one of them will contain this gorgeous necklace," said Judi.
"We are so fortunate to have people like pastor Paul Hudson and members of oneChurch who have offered not only their beautiful facility, but also their time, love and most importantly prayers for the Valentine Gala," Aimee said.

Tickets are $30 and a limited number are available. They can be purchased at the shelter or bethlehemhouse.net.

For more information, call 501.329.4862.