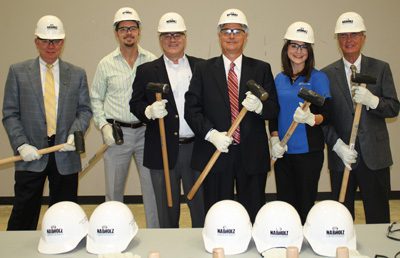 04 Mar 2012

US Compounding and Nabholz Construction host a 'Knock Out the Wall Kick-off'

Posted at 5:52 PMh

in

News

US Compounding will be expanding its Conway operation to include a new state-of-the-art pharmaceutical compounding facility.

About 200 employees, city officials and local business leaders were on hand last week as US Compounding and Nabholz Construction hosted a "Knock Out the Wall Kick-off" celebration to launch the renovation of a 16,000-square-foot building at 1270 Dons Lane in East Conway for the new facility.


Jack Bell, assistant to the mayor, and Brad Lacy, president/chief executive of the Conway Area Chamber of Commerce, spoke at the ceremony and congratulated US Compounding on the expansion. Bill Hannah, chief executive officer of Nabholz Construction Services, also spoke.


Eddie Glover, president and chief executive officer of US Compounding, and his daughter, Kristen Riddle, director of clinical services, also addressed those in attendance.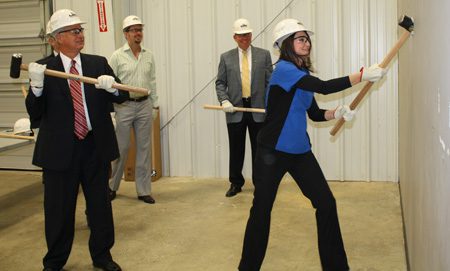 "We are truly thankful for this opportunity," Riddle said. "God has blessed us so much."

The renovation includes sterile and clean room areas for compounding, a glassware area for manufacturing of product containers, a dedicated training area, a fully-equipped customer service and shipping component and a glass wall corridor design to showcase operations to vendors and clients.

Nabholz Construction is serving as general contractor for the renovation designed by Rik Sowell Architects, Inc. of Conway.

Locally owned by Glover, Riddle and Larry Sparks, US Compounding is a compounding-only pharmacy. Founded in 1997 with four staff members, the pharmacy has grown to 50 staff members and is licensed in 49 states. The company offers a unique suite of services to pharmacy clients including individualized compounded medications, child-friendly medication formulations and bio-identical hormone replacement therapies.

For more information on US Compounding, please call 501.327.1222 or visit USCompounding.com.