22 Nov 2020

PBS to show artistry of Mountain View area on Nov. 30

Posted at 9:09 AMh

in

News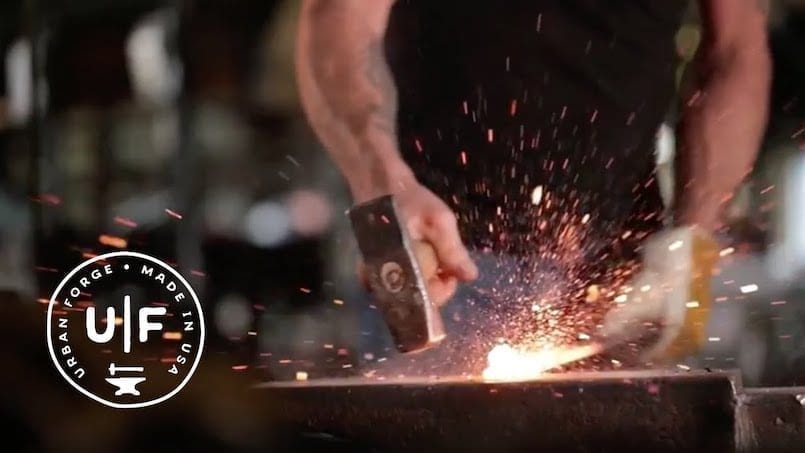 (Arkansas PBS) — In Mountain View, Arkansas, a talented group of men and women keep the time-honored tradition of metal smithing alive through their daily work at Urban Forge, a blacksmith shop dedicated to creativity, skill and artistry. The process is labor intensive and rewarding in equal measure, producing great works of art forged in fire with attention, sweat and love. Arkansas PBS goes behind the scenes and illuminates their craft in the original one-hour documentary "Urban Forge: Ozark Artistry" premiering and livestreaming at myarkansaspbs.org/watch Monday, Nov. 30, at 7 p.m.
"Arkansas stories are our passion," Arkansas PBS CEO Courtney Pledger said. "We seek out the rich history and traditions of our great state, like that of Urban Forge, and tell the human stories at the center of that history and tradition.
"Our film reflects the strong bonds created in the forge that make the artisans of Urban Forge a family, ensuring their craftsmanship and traditions will continue long into the future. Discover these Arkansas artists and the beauty in their ancient trade."
In 2009, after years of construction, engineering, and design experience, Andy Baker and his dad Corky took over Stone County Ironworks, a blacksmith shop in the hills of the Ozark Mountains. In 2018, the Urban Forge brand was launched, allowing for customized pieces meticulously crafted by artisan blacksmiths.
"The root of American industry sprang forth at the unlikely congruence of fire, iron, a hammer and brute finesse," Corky said. "Blacksmiths were the centers of innovation and progress in every small town.
"People see the incredible work, but they seldom get to see the artisans toil. There is genius behind every piece, but it isn't the machinery … it's the people. I want the world to see that we have kept the ancient blacksmith trade alive. No book can teach the essential knowledge required to do what we do. It's handed down through time as one artisan shares with another."
"Urban Forge: Ozark Artistry" illustrates first-hand the process of taking a product from conception to completion, crafting raw material into a final product. The film highlights the tools and techniques that date back centuries, as well as the craftsmanship and dedication it takes to produce these functional works of art. Viewers will experience the pride of craftsmanship and gain an understanding of the importance of keeping a tradition alive, passing it down through generations in both skills and heirlooms.
During the program premiere, viewers will have the opportunity to make a donation to Arkansas PBS to receive hand-forged items including a leaf keychain, wall hooks, a mug stand and mugs, hot dog cooker, fire poker and brook, or a double wood ring set. Additional information is available at myarkansaspbs.org/urbanforgeozarkartistry.Arkansas PBS depends on the generosity of Arkansans and the State of Arkansas to continue offering quality programming. Additional information is available at myarkansaspbs.org. Arkansas PBS is broadcast on KETS (Little Rock), KEMV (Mountain View), KETG (Arkadelphia), KAFT (Fayetteville), KTEJ (Jonesboro) and KETZ (El Dorado).