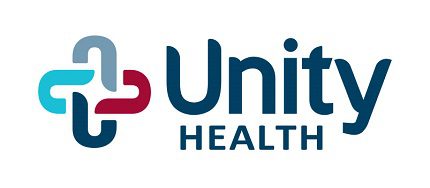 15 Jul 2017

Unity Health named 'Most Wired'

Posted at 12:20 AMh

in

News

Unity Health was recently named one of the Most Wired Hospitals of 2017 by the American Hospital Association. Technology is making it easier for patients and providers to interact, thus improving communication, safety and patient-provider relationships. New tools are helping patients become more actively involved in their care and maintaining their health, according to results of the 19th Annual Health Care's Most Wired survey, released by the American Hospital Association's (AHA) Health Forum.

"We are honored to have received the Most Wired recognition," said Unity Health President and CEO, Ray Montgomery. "I am proud of our Information Technology team as well as our vendors, CPSI and Greenway, for the efforts to enhance a great patient experience."


According to the survey, Most Wired hospitals are using smart phones, telehealth and remote monitoring to create more ways for patients to access health care services and capture health information. This year's results show:

76 percent offer secure messaging with clinicians on mobile devices.

Nearly half of the hospitals are using telehealth to provide behavioral health services to more patients.
"Telehealth is a significant initiative for Unity Health," Montgomery said. "Currently we are utilizing telehealth in our school-based clinic, a rural community and for behavioral health services with a psychiatrist. Cardiology utilizes telehealth to reach patients in our secondary hospital market and through a nursing home in another market. We anticipate a lot of growth in this area in the coming years."

"The Most Wired hospitals are using every available technology option to create more ways to reach their patients in order to provide access to care," said AHA President and CEO Rick Pollack. "They are transforming care delivery, investing in new delivery models in order to improve quality, provide access and control costs."
Innovation in patient care embraces emerging technologies and underscores the need for secure patient information exchange. Hospitals have increased their use of sophisticated IT monitoring systems to detect patient privacy breaches, monitor for malicious activities or policy violations and produce real-time analysis of security alerts.

97 percent use intrusion detection systems.

96 percent perform data access audits.

Nearly 90 percent run targeted phishing exercises to teach employees to question suspicious emails.
Most Wired hospitals are transforming care delivery with knowledge gained from data and analytics. They are investing in analytics to support new delivery models and effective decision-making and training clinicians on how to use analytics to improve quality, provide access and control costs.

82 percent analyze retrospective clinical and administrative data to identify areas for improving quality and reducing the cost of care.

Three-quarters use sophisticated analytics such as predictive modeling and data to improve decision-making.

Nearly 70 percent interface electronic health record data with population health tools for care management.

More than 70 percent are providing data analytic tools training to physicians and nurses.

45 percent initiate a patient pathway using health IT to follow a care plan.
"Something the Information Technology department at Unity Health is working on is to develop a virtual warehouse of data across Electronic Media Records (EMR) platforms – ultimately we need to have the ability to pull data so that a healthcare provider can have a view of the patient, across every setting of care, in one location," Montgomery said. "Unity Health is moving toward a virtual environment for all providers which will give access to all episodes of care in any delivery location so the provider can get a complete picture of the patient."

Detailed results of the survey and study can be found in the July issue of H&HN. For a full list of winners, visit hhnmag.com.