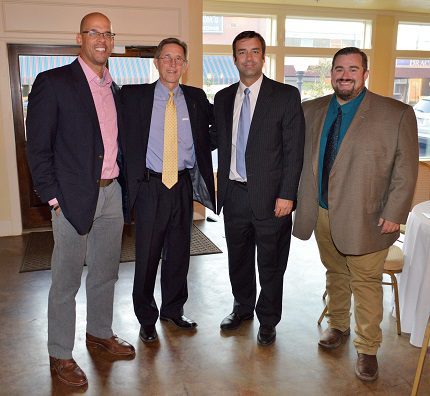 05 Nov

Unity Health Foundation celebrates donors, 20 years

Unity Health Foundation recently hosted its Annual Donor Recognition Event, which was held to share the Foundation's latest updates, give thanks to donors and recognize outstanding healthcare providers. The event was themed "Celebrating 20 Years of Thankfulness," as 2017 marks the Foundations' 20th anniversary.

Unity Health Foundation Executive Director Cassandra Feltrop led the event and guests heard from Unity Health President/CEO Ray Montgomery, chief of staff, Brent Blakely, M.D., and recent New Life Center patient and mother of twins, Amanda Tharp. The presenters each spoke on the improvements that have been made possible by the Unity Health Foundation over the last two decades.

"We appreciate the support coming from our community and are thankful for each and every one of our donors for their commitments through the past and present," Feltrop said. "Our hospital and healthcare community would not be who we are today without the help of those who have contributed to the Unity Health Foundation."

For more information about how to support the Unity Health Foundation, please contact 501. 278.3191 or [email protected]. Gifts can be given online by visiting unity-health.org and clicking "donate now" at the top of the page.
The Unity Health Foundation is a charitable, not-for-profit corporation that serves to provide support for Unity Health. Donations to the Unity Health Foundation provide Unity Health with funding for renovations, state-of-the-art equipment and special projects to enhance patient care.
The Foundation extends the mission of Unity Health to create a healthy community through medical excellence and compassionate care.