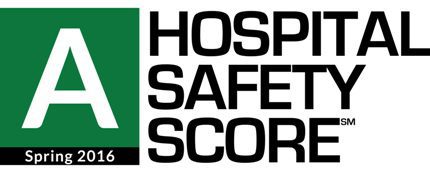 13 Jun

Unity Health earns 'A' for patient safety

Unity Health has been recognized for the third time in a row for its dedication to patient safety by being the only hospital in Arkansas to be awarded an "A" grade in the spring 2016 Hospital Safety Score, which rates how well hospitals protect patients from preventable medical errors, injuries and infections within the hospital.


The hospital safety scores, determined by national patient safety watchdog the Leapfrog Group, assign A, B, C, D and F letter grades to hospitals nationwide and provide the most complete picture of patient safety in the U.S. healthcare system. Unity Health was one of 798 hospitals to receive an A, ranking among the safest hospitals in the United States.


"Our patients and their needs come first," said Debbie Hare, director of quality and risk management at Unity Health. "Ensuring patient safety, while delivering the highest quality care is the main priority of Unity Health. Patients and their families depend on our facility to deliver outstanding care under the safest possible conditions because patient safety is as much of the patient experience as any other factor."


"Avoidable deaths in hospitals should be the No. 1 concern of our healthcare leaders. Hospitals that earn an 'A' from Leapfrog are leaders in saving lives, and we commend them and urge their continued vigilance," said Leah Binder, president and CEO of The Leapfrog Group.