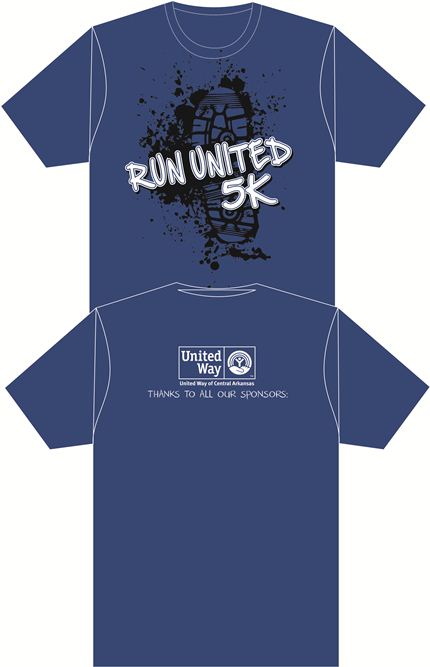 24 Jul 2013

United Way plans Run United 5K

United Way of Central Arkansas' day of action on Saturday, Oct. 5, will include a 5K to help raise awareness about childhood obesity.

United Way's day of action is a single day that involves communities from all across the world. It helps advance the common good on issues of education, income and health.


United Way plans to impact the community by fighting childhood obesity through raising awareness and encouraging activity through the fun run. Funds raised with the race will support physical activity for kids and teens in need.


The event is being organized by United Way Executive Director Maret Cahill and race director Brian Renk. The run will take place on the Tucker Creek Trail, near the Dave Ward Wal-Mart at 8 a.m. "We love the idea of utilizing this trail because of its scenic route, safe paths and park involvement," Renk said.


Many schools in the United Way service area of Faulkner and Perry counties have requested a variety of athletic shoes that students are in need of to participate in sports. "By keeping our kids active and interested in sports, we decrease the likelihood of them becoming sedentary and overweight."


United Way of Central Arkansas also supports 19 agencies in Faulkner and Perry County. "We will also use the funds to help these agencies if it applies," Cahill said. "For instance we can help the Boys & Girls Club or Glenhaven Youth Ranch by providing basketballs or softball equipment."


Community support for the event is sought through sponsorships, volunteers or participants.


Individuals interested in information about how to show company involvement, sponsors and volunteers can call us at 501-327-5087. Registration forms for runners, walkers, and virtual runners can be printed on our website www.unitedwaycentralark.org or picked up at Sporty Runner and our new office on 1120 Oak Street.


The economy is affecting all of us. But just imagine how much more difficult life is for many kids. Now, more than ever, we all need to unite and give…to help change lives and improve our communities. So whether you're a runner, walker, or community supporter; we can all make an impact when we RUN UNITED.