15 Oct 2018

United Way plans mini grant program

Posted at 8:32 PMh

in

News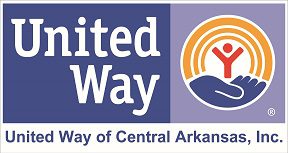 The United Way of Central Arkansas is opening its second annual mini grant program. 
This pool of mini grant funds greatly benefits agencies experiencing need outside of the regular grant making cycle. This process engages agencies on an introductory basis and provides a way to work with the UWCA. 
This year, the UWCA mini grant program will make awards of up to $1,000 per year to a non-profit organization located in Faulkner, Van Buren or Perry county based upon the submission of a simple one-page application.
Applicants must be engaged in the work of Health and Safety, Education and/or Financial Stability. The proposed grant should outline measurable goals and objectives and include an evaluation plan. The agency must be a 501(c)3 nonprofit organization, or start-up organizations with evidence of having initiated the process of filing for a 501(c)3 determination from the IRS. All grant recipients will need to file a written report to the UWCA after 12 months.
All grant reviews will be made by staff of UWCA with approval by the United Way of Central Arkansas Board Executive Committee within 30 days of the grant deadline. The mini grant program will close on Tuesday, Oct. 30. Funding shall be made available by setting aside $5,000 in campaign funds. Funds unused at the end of the year shall be allocated among current partner agencies.
For any questions, please reach out to The United Way of Central Arkansas at 501.327.5087 or [email protected].
To apply for the grant, please go to uwcark.org/2018-mingrant-application.