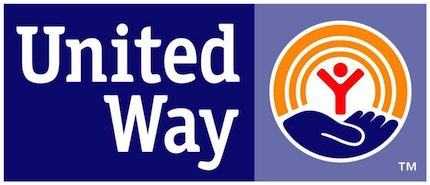 09 Dec

United Way agencies list needs

Individuals and groups looking to offer a helping hand to others during the holiday season – or throughout the year – have many and varied opportunities through agencies supported by the United Way.

"This season there is a greater need for assistance among our some of our neighbors with limited resources. United Way of Central Arkansas is asking for help from the community to help us provide services that are vital to improving the quality of life," said Maret Cahill, director of resource development.


A list of needs from funded agencies:


American Red Cross ([email protected]/501.329.3571)


Items for comfort kits – All items need to be travel size; children's and adult products; wash cloth, soap, shampoo, toothbrush, toothpaste, comb/brush, lotion, tissues, coloring books, 8-count package Crayons, deodorant (men's and women's), razor (men's and women's), shaving cream (men's and women's), feminine products. The following items do not need to be travel size: paper towels, hand soap, dish liquid, tissue and garbage ags.


Bethlehem House (930 Faulkner St, Conway/501-329.4862)


Adopt the residents for Christmas, which means helping purchase gifts for them, especially the adults.
In addition to regular food boxes, the agency will put together an additional 25 Christmas food boxes, and will need hams/turkeys for all of them.


Big Brothers/Big Sisters of North Central AR (1105 Deer St., Suite 12, Conway/501.336.9505)


Holiday gifts for the older kids in the program.


Boys & Girls Club of Faulkner County (1027 Front St., Conway/501.329.8849)


Toys, all things warm are critical – coats, sweatshirts, shoes, hats/mittens.


CAPCA (707 Robins St., St.118, Conway/501.329.3891)


Donations to fund holiday food boxes (turkeys).


CASA of the 20th Judicial District (707 Parkway, Conway/501.328.3347)


Christmas gifts for our kids. Items for our "Wall of Hope" (jewelry, journals, items for boys, etc.) Each child that comes to the facility takes something home with them from our Wall of Hope.


Center for Exceptional Children -Step by Step (1004 B Street, Perryville/501.889.1295)


Shoes and coats in sizes ranging from 6 weeks to 5 years old.


City of Hope Outreach (608 E Robins St., Conway/501.499.1042)


Printer paper, socks for ages 6-12, thermal shirts for ages 6-12 and gift cards to Kroger or Wal-Mart. Also the fence for the kids was pushed out of alignment and they need some experienced hands to fix it.


Community Connections (2740 College Ave., Conway/501.329.5459)


Wal-Mart gift cards to purchase supplies for 2013 programs, such as soccer and football equipment, costumes, name tags, refreshments and miscellaneous supplies for all programs.


Community Service Inc. (818 N. Creek Dr., Conway/501.327.9788)


Food baskets; fresh fruit; board games; gift cards for food, toiletry items; school supplies (primarily loose leaf notebook paper, pencils and pens that write black); crayons, coloring books.


Conway Cradle Care (2400 Prince St, Conway/501.730.0017)


Diapers, warm mittens, caps and blankets for babies and toddlers up to age 3. Board books for ages 6 weeks to 36 months and gift cards for teen parents for emergency use.


Conway Interfaith Clinic (1301 Museum Road, Conway/501.932.0559)


Toilet paper, paper towels, anti-bacterial liquid hand soap, Kleenex, toothbrushes, toothpaste, dental floss, sanitizing wipes, large trash bags (black) and tall kitchen trash bags.


Faulkner County Council on Aging (1620 Donaghey Ave., Conway/501.327.2895)


Food, paper towels, toilet paper and gift cards to grocery stores so seniors can buy food.


Faulkner County Council on Developmental Disabilities or FCCDD (1301 Museum Road, Conway/501.327.3037)


Office supplies and job opportunities for FCCDD consumers.


Faulkner County Day School (1700 South Blvd., Conway/501.329.2164)


Regular playing cards, giant playing cards (UNO, Old Maid, Go Fish, color and shape picture cards), sewing cards with thread, sign language cards, Scrabble, Trouble, Monopoly, Connect 4, Sorry, Trivial Pursuit, UNO attack, Electronic Monopoly, Wii games (example: Just Dance 1 or 4, Zumba, Mario Brothers, Family Night games, Minute to Win it, Basketball game), writing tablet with traceable numbers and letters, chunky wooden puzzles, simple bingo game, caged bingo game, large beads and string, 500-plus piece puzzles, board books and other books suitable for preschoolers.


Girl Scouts Diamonds of AR, TX, OK (North Little Rock Office – 615 W. 29th St.)


Toys for youth ages birth-19 years old. Toys should be unwrapped. Donations accepted through Friday, Dec. 14.


HAVEN House (1701 Donaghey Ave, Conway/501.327.1701)


Any household consumable product (toiletries, trash bags, detergents, food) as well any items for girls ages 6-18. Items may be personal for individual girls or things for the house like DVDs, games, hair dryers, craft kits, packages of socks/under garments, gift cards.


Women's Shelter of Central Arkansas (1500 N. Museum Road Suite 110, Office, Conway/501.730.9864)


Paper products, paper towels, napkins, etc.


United Way of Central Arkansas (1301 Museum Road, Conway/501.327.5087)


Copier paper and donations to our honor card program.