15 Aug 2022

United in a better tomorrow

Unity Health awarded 16 elementary schools in six school districts grants totaling $46,500 for completing the Unity Kids program.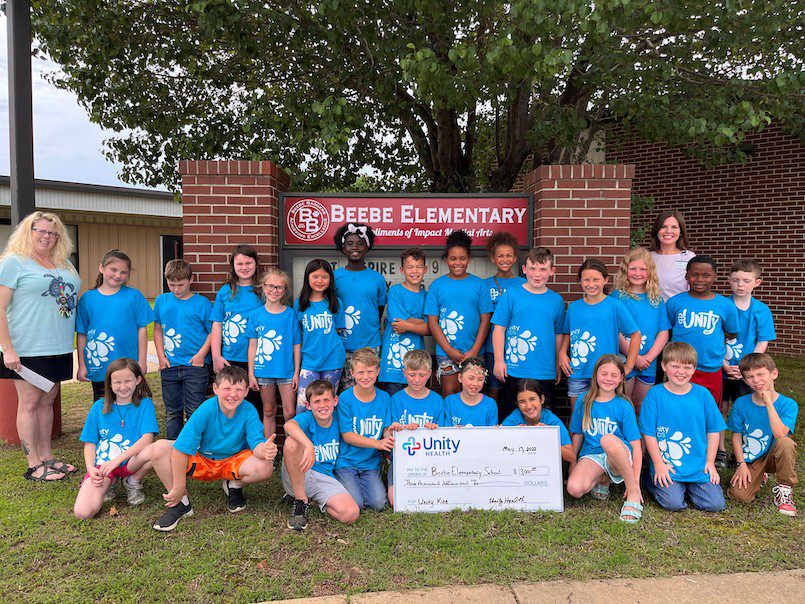 The program is designed to provide young children with the tools they need to make healthy choices for a lifetime. The schools can use these grant funds to promote the physical, mental, emotional and spiritual health of students in the school environment.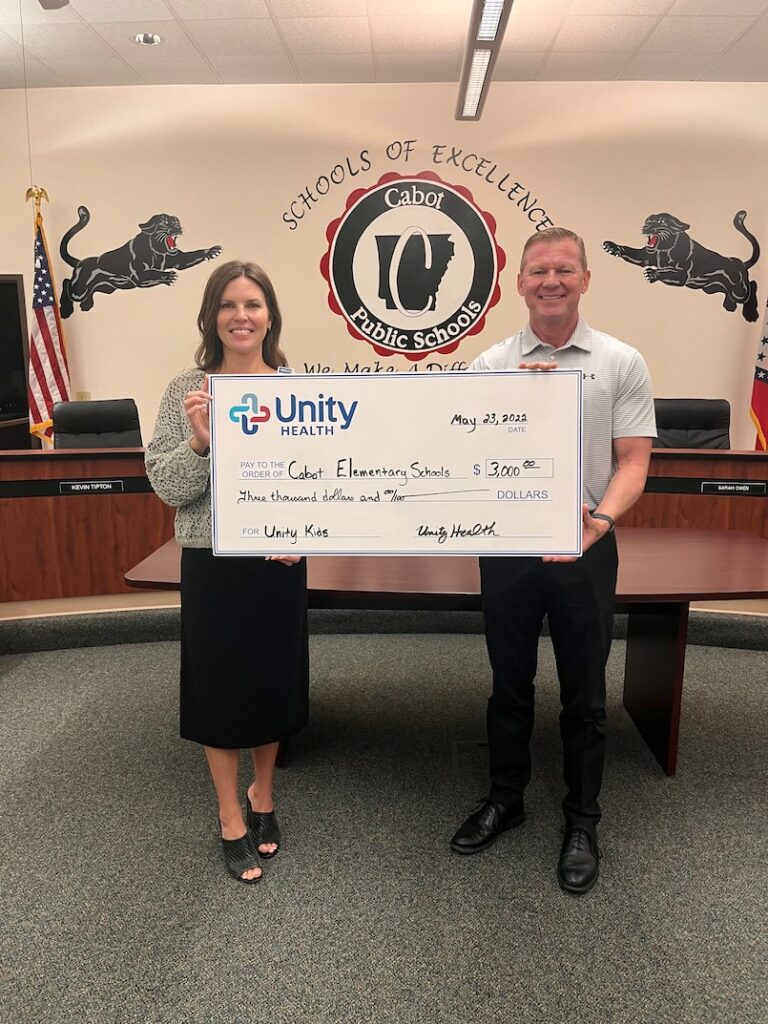 The Unity Kids program consists of a fun and easy 26-week lesson plan designed to teach healthy habits to third grade students in a brief session each week. Every student in each third-grade class within the school participates and completes a brief essay at the end of the program describing what they have learned. Each student receives a Unity Kids T-shirt.

"Unity Health is excited to continue offering the Unity Kids program to local elementary schools. We have received great feedback from participating schools who enjoy the program and use the funds to promote a healthy environment for students within the schools," explains Brooke Pryor, Unity Health Marketing Director.

Beebe Elementary School, Cabot Elementary Schools, Newport Elementary School, Pangburn Elementary School, White County Central School and Searcy Elementary Schools were awarded Unity Kids Grants for 2021 – 2022.