20 Jan 2020

Understanding energy efficient appliances

Cold weather might be hanging around a little longer, but it's never too early to start spring cleaning. When you're reorganizing — or remodeling — your home this year, spend a little time thinking about how the outdated appliances in your home are affecting your bottom line. That old dishwasher isn't just an eyesore; it's an energy guzzler, too. 
Upgrading to more efficient appliances can bring significant savings on utility bills, but how do you know where to start? These five tips for buying energy-efficient appliances can help you choose the right upgrades to maximize your savings potential. 
CHOOSE THE RIGHT SIZE
For HVAC systems and smaller appliances, size matters. Air conditioning units that are too small will have to remain on for longer periods of time, which reduces efficiency. You might be tempted to err on the larger side, but that also causes efficiency problems because oversized units will cycle on and off more frequently. 
So what size is perfect for you? HVAC performance is usually measured using a variable called BTU (British thermal unit). A home between 2,000 and 2,500 square feet requires an HVAC system that offers 34,000 BTU per hour. A smaller home around 1,000 to 1,200 square feet will only need a unit with 21,000 to 24,000 BTU per hour.
This same principle also applies to other appliances. You can maximize efficiency by always washing a full load of clothes, but if you never have enough dirty clothes to fill an oversized washing machine, it's not worth it. The right size for an appliance is the one that fits your usage needs.
BUY APPLIANCES WITH ENERGY-SAVING SETTINGS
Energy-saving settings are especially important for dishwashers. If the dishes are only slightly dirty, they will still come out clean after a light wash. A regular, full-powered wash cycle would use more energy and more water than necessary. An energy-saving setting lets you save energy and water when possible, without sacrificing the ability for a heavy-duty cleaning when needed. 
Look for other appliances — like washing machines — that might also have similar settings. 
FACTOR USAGE COSTS
Most people only look at the upfront cost of a new appliance, without considering the estimated cost of operating the appliance over its lifetime. The Department of Energy requires most appliances have an EnergyGuide label. These yellow stickers provide the efficiency statistics for that particular appliance, plus estimated yearly operating costs and energy consumption. While they only display average usage costs, EnergyGuide labels offer insight into how much money you might spend or save on energy over the appliance's lifetime.
Energy-efficient models are often more expensive than their standard peers. However, the lower energy requirements will save money in the long term. Many energy-efficient appliances also qualify for zero percent interest loans from Conway Corp, so you can eliminate the upfront cost and pay off the amount financed over 36 months. 
INVEST IN ENERGY STAR APPLIANCES
ENERGY STAR is designed to help everyone save money while protecting the environment through energy-efficient practices and products. The ENERGY STAR label on a product means it has met strict energy-efficiency requirements set by the U.S. Environmental Protection Agency. 
Products that have earned the ENERGY STAR certification help you save money and energy without sacrificing performance. Today, the ENERGY STAR label can be found on more than 65 different kinds of products in our homes and business, including appliances, lighting, electronics and more. 
Refrigerators are one of the most energy-intensive home appliances, but an ENERGY STAR model can save you more than 15 percent on utility costs compared to current standard models and more than 40 percent compared to fridges sold 10 years ago. An ENERGY STAR certified washing machine uses 45 percent less water than standard models while an ENERGY STAR dishwasher is 10 percent more energy-efficient and 20 percent more water-efficient. 
GET STARTED WITH CONWAY CORP
Certain appliances consume more energy than others, so it makes sense to replace the least efficient and the most energy-hungry first. Start by determining which of your current appliances require the most energy to operate. Next, figure out which of those appliances you could upgrade for the largest jump in efficiency and biggest monthly utility savings. 
Need help deciding? Conway Corp offers free energy audits for home and small business owners to help identify improvements and develop a plan of action. Once you're ready, apply for a zero percent interest loan. The loan program, funded by the City of Conway through the American Recovery Act of 2009, is available only to Conway Corp customers. Although there are no income limits, applicants must have a good credit history with Conway Corp. Loans are available between $500 and $2,500 and are repayable over a 36-month period.
The possibilities are endless — and so are the money savings. Visit ConwayCorp.com/EnergySmart to learn more or call 501.450.6000 to schedule a free energy audit.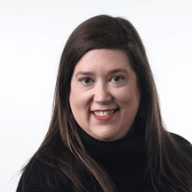 Latest posts by Beth Jimmerson
(see all)