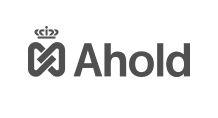 22 Oct 2014

'Underdog' Cobras impress in Class 4A

by Mark Oliver


New classification, new conference, no problem.

Since returning to Class 4A this fall, the Fountain Lake Cobras have been nothing short of exciting on the football field each Friday night. Off to a 5-1-1 record through the first seven weeks, the Cobras have boasted impressive wins over Little Rock Christian, Nashville and Bauxite, and tied Class 5A powerhouse Maumelle.


Now, with the final three weeks of the season on the horizon, Fountain Lake is becoming a household name in the Class 4A playoff picture.


"It's going a lot better than many people probably expected," senior quarterback Carson Chandler said. "We knew we would be the underdogs going into the season, but I've always liked being the underdog. Most teams come in and look at us like we're just small town kids, but when they start playing us they realize how strong we are. This season, we have had the chance to show everyone what the Cobras are made of, and it's been really exciting for all of us."


Chandler was selected to this year's 501 Football Team — 24 players representing all 11 counties of the 501. The team boasts the best the 501 has to offer both on and off the field. Chandler was nominated by his coach, Tommy Gilleran.


"Carson is a team player," Gilleran said. "Everybody likes him as a person. He is kind to other students. He works hard in the classroom, and I expect him to lead this team to the playoffs."


As Fountain Lake's first two-year starting quarterback in years, Chandler draws inspiration from former Cobras players Cody Breshears and David Gray and one of his biggest NFL role models, Cleveland Browns quarterback Johnny Manziel.


"I like Johnny," Chandler said. "We wear the same jersey number on the field. He has really inspired me because he's neither the biggest nor the strongest, but he still goes out there and does his thing week after week."


Through seven weeks, Chandler has thrown two passing touchdowns and ran for three more. In addition to 24 tackles on defense, the senior also leads the team in interceptions and pass defenses with two and seven, respectively.
"This is my senior year and the last shot I have to make a difference," Chandler said. "We have a really good team that we can make our mark with. When you're out there on the field, you have to be a leader and when all is said and done, you hope you've left a good example for the younger kids. I want them to know that you can do great things if you practice hard, play hard and stay focused."

Success has not come without its challenges for the Cobras this season. Outsized and even outmatched at times, the Cobras' past three games have all come down to the wire, including taking Arkadelphia to double overtime in the team's lone loss.

"I think that we have proven that we can play against anyone," Chandler said. "When you're playing against a team that's bigger than you, getting that win makes everything that much more exciting. We know we're not as big and fast as some of our opponents, but we never give up. Everything we do, we do as a team. Many of us have been playing together since the third grade, and our teamwork has helped us overcome many obstacles."

With three weeks remaining and five teams tied for first place in the mighty 7-4A conference, Chandler believes the sky is the limit for the Cobras.

"Coach Gilleran is leaving it up to us," Chandler said. "He just wants us to go as far as we can. He has been confident about us as a whole this year, and I think it really helps us when he tells us he thinks we can do it. We're going to be all right."

Outside of football, Chandler also plays catcher for Fountain Lake baseball and is active in Future Farmers of America, 4-H, Cobra Bass Club and the youth group at Walnut Valley Baptist Church. An avid outdoorsman, Chandler says there's no place like Central Arkansas.

"It's the perfect place for hunting, fishing and hanging out with friends," Chandler said. "It's 'Small Town USA,' and I enjoy living the 501 life."

Fountain Lake travels to Malvern tomorrow night.