29 Jun

UCA's Palmer McSpadden wins Junior Championships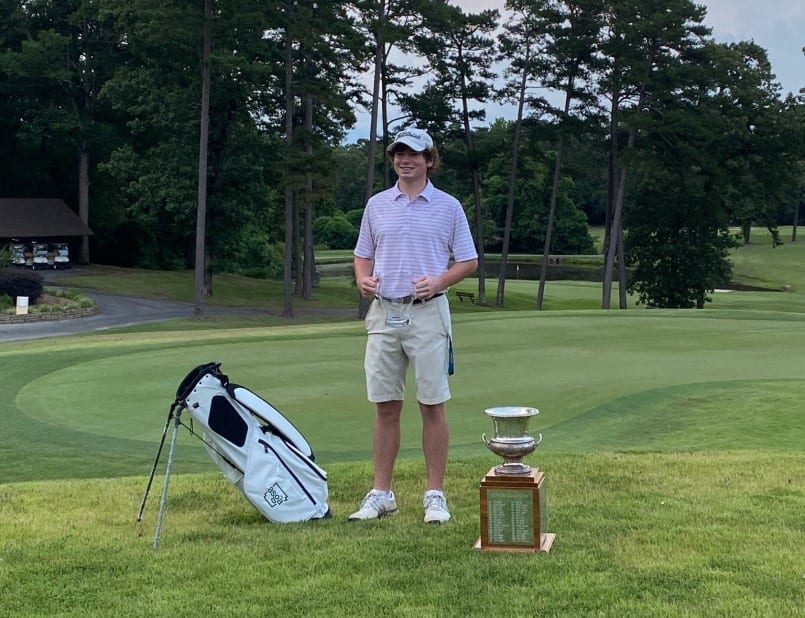 Incoming freshman Palmer McSpadden recently won the 2020 Arkansas Junior Amateur Championships at the DeSoto Golf Course at Hot Springs Village. For the second consecutive year, an incoming student-athlete has won the Junior Amateur Championship.
McSpadden, who is from Fayetteville, opened the tournament with a 70 (-2) and was in second place, just one shot off of the lead. He finished day one with five birdies. On the second day, he posted a score of 69 (-3) with two eagles and two birdies. Over the two days he collected seven birdies and two eagles. He won the tournament with a combined score of 139 (-5) and finished three shots ahead of second place.
"I didn't hit it as well as I wanted, but I was able to maneuver the course and close out well on both days," said McSpadden.
He joins current UCA golfers Trey DePriest and Blaine Calhoon as Arkansas Junior Amateur Champions.
The DeSoto Golf Course is a par 72, 7,115-yard course.
"I'm very happy for Palmer," said Head Coach Steve Runge. "I'm looking forward to adding him to the team this coming season. Palmer joins current players Blaine Calhoon and Trey DePriest who also won this prestigious tournament. It's great to see Bears winning tournaments!"