05 Jan 2020

UCA's Main Stage to present Anne Frank program, exhibit

Posted at 12:43 PMh

in

News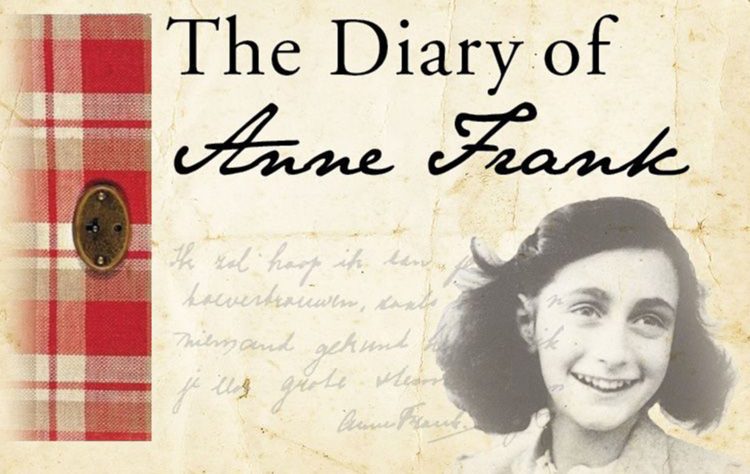 The Main Stage EdUCAtion series at the University of Central Arkansas will host a performance of "The Diary of Anne Frank" in February.
"It's important for our students to learn about the life of Anne Frank through her own words," said Amanda Horton, director of UCA's Reynolds Performance Hall and Main Stage. "With this performance, they will also get to see this poignantly told story come to life on the Reynolds stage. The students who will be watching the performance will be around the same age as Anne while she was in hiding and living through this heartbreaking time in history. 
"We are also thrilled to add an additional component to the show with the Anne Frank pictorial exhibit. This exhibit will further stress the significance of Anne's diary and the essence of the human spirit."
Two shows are planned on Tuesday, Feb. 18, for area schoolchildren. The first performance is sold out but some seats remain for the noon performance.
The 90-minute program features the famous story of Anne Frank, whose family went into hiding from the Nazis in 1941 in Amsterdam. For the next two years, she never left the attic where her family was concealed. With fear of discovery ever present, Anne found solace writing in her diary, capturing the daily lives of the secret annex's inhabitants – from the horrors of war to the excitement of first love – with wit, determination and idealism.  
With a multicultural cast, National Players brings the true story of this incredibly insightful young girl to a new generation.
A study guide on Anne Frank is available for educators to use in their classroom.
The traveling exhibit, titled "ANNE FRANK: A HISTORY FOR TODAY," will be available for viewing in the lobby of UCA's Reynolds Performance Hall during this event. The exhibit presents the history of the Holocaust through the perspective of Anne Frank and her family with the use of story panels and photographs.
The exhibit will be open to the public:
10 a.m. to 4 p.m. – Feb 10, 11, 14, 17, 18 and 21.
10 a.m. to 7 p.m. – Feb. 12, 13, 19 and 20.
1 to 4 p.m. – Feb. 16.
The Main Stage EdUCAtion series, aimed at Arkansas school districts, debuted in 2015-16 to increase access to the arts for kindergarten through 12th-grade students. Last season, more than 12,000 people attended the educational programs, with schools from all corners of the state attending, including Batesville, Dover, Stuttgart, Fox, Hot Springs and Little Rock.
Other upcoming Main Stage programs include:
"Walk On: The Story of Rosa Parks" – 10 a.m. and 12:30 p.m. Tuesday, Jan. 28. The tremors of an earthquake were rumbling across America.
A new kind of music was making its first appearance on the radio and parents were outraged. While the rhythms of rock and roll were shaking the social fabric of the country, deep down an even more important transformation was about to take place. In Montgomery, Ala., a determined activist named Rosa Parks refused to give up her seat on a city bus. The resulting uproar launched the Civil Rights movement and changed the country forever. This program weaves together music and drama to tell the story of Rosa Parks, from her childhood in rural Alabama to her famous decision to "sit down and be counted."
"Catapult – The Amazing Magic of Dancing Shadows," 10 a.m. and 12:30 p.m. Thursday, Feb. 27.

 
An American's Got Talent finalist from Season 8, CATAPULT is a magical production that features incredible dancers who work behind a screen to create shadow silhouettes of shapes from the world around us. Those attending will be amazed as they watch their bodies transform into a mountain, an elephant, a dragon and even a helicopter. You'll never figure out how they do it, and you won't know what they will create next – you'll be surprised and delighted again and again. Packed with hundreds of shape transformations, the show is full of humor, emotion and engaging stories.
"The Magic School Bus," 10 a.m. and 12:30 p.m. Friday, March 13.

 
When the class gets lost on the way to the planetarium, Ms. Frizzle saves the day by blasting into outer space for an epic interplanetary field trip. But when rivalries both old and new threaten to tear the students apart, the young heroes must learn to pull together or risk getting forever lost in the solar system. Hop on the Magic School Bus for a ride in this new musical adaptation based on the original book series published by Scholastic.
Main Stage student tickets are $5 per ticket and schools may apply for a limited number of ticket vouchers for low-income students. School groups receive one free adult chaperone ticket per 10 student tickets purchased. Additional adult tickets may be purchased through the school's order for only $10.
To make a reservation for a school group, educators should download and complete the form at uca.edu/publicappearances/mainstage and email it to [email protected] or fax it to 501.852.0280.