11 Feb

UCA's Lewis named ambassador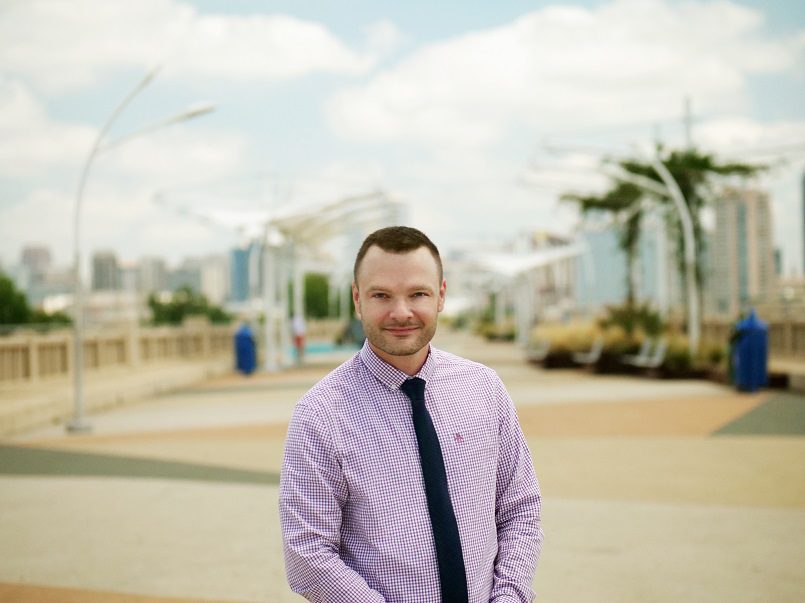 Vance Johnson Lewis, assistant professor of management in the University of Central Arkansas College of Business, has been appointed as ambassador to a division of the Academy of Management.
Lewis, Ed.D., was one of eight to be named an ambassador to the Academy of Management's Management Education and Development Division. He began his three-year term Jan. 15. In the role, Lewis will oversee development initiatives to promote and create robust international membership for the academy.
He recently completed a three-year term as an ambassador to the Academy of Management's Organizational Behavior Division.
The Academy of Management is one of the premier professional associations for management and organization scholars. It was founded in 1936 and has more than 20,000 members across more than 120 countries. The academy houses several divisions and interest groups, including management education and development, entrepreneurship, consulting and organizational behavior.
Lewis came to the UCA College of Business in 2016. Prior to his appointment at UCA, he was a clinical assistant professor at the University of Texas at Dallas, a lecturer at Oklahoma State University and an adjunct faculty member at the University of Central Oklahoma.
After earning his bachelor's in management at UCA, Lewis earned his master's in higher education leadership at the University of Arkansas and his doctorate in higher education at Oklahoma State University. He completed a post-doctoral certification in marketing and management at the University of Florida.
Lewis has been published in multiple peer-reviewed journals and has presented nationally. He is a member of the Academy of Management, Midwest Academy of Management and Society for Human Resources Management.
The UCA College of Business is the fastest-growing college at the University of Central Arkansas with more than 1,600 undergraduate and graduate students. It offers 13 baccalaureate degrees, two master's and one graduate certificate across four academic departments and houses the state's only insurance and risk management program. The UCA College of Business is accredited by the Association to Advance Collegiate Schools of Business (AACSB). Visit uca.edu/business for more information.