17 Jan 2022

UCA's Baum Gallery presents new show for spring

Posted at 4:40 PMh

in

News

CONWAY — The University of Central Arkansas' Baum Gallery will host a new exhibition titled "Painting" from Jan. 27 to Feb. 17.

This exhibition is curated by Gallery Director Brian Young with assistance from Sandra Luckett, associate professor in the UCA Department of Art and  Design. Baum Gallery is located in McCastlain Hall.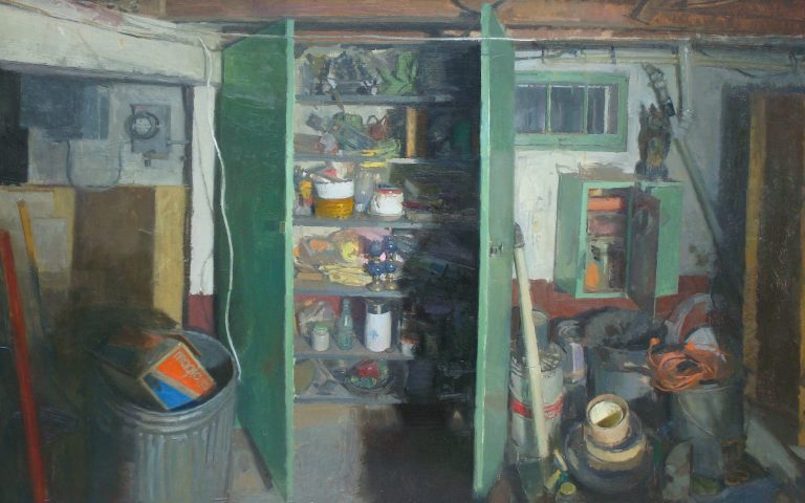 "'Painting' is an exhibition meant to show all the possibilities through this most traditional medium," said Young. "In this show, there are artists who work purely abstract and those who work realistically with the figure. By selecting a range of painters, students will understand the breadth of contemporary painting. Our audience will see irony, experiences and contemporary issues through the lenses of abstraction, portraits, landscapes and works in between."
The exhibition will include the following artists: Matt Klos, Maryland; Lisa Krannichfeld, Little Rock; Joan Waltemath, New York City; Wade Hampton; Ryan Browning, Richmond, Virginia; Tim Stone, Wichita, Kansas; Dean Mitchell; Phoebe Beasley, Woodland Hills, California; and Tessa Davidson, Searcy. The opening reception will be Jan. 27 from 4 –7 p.m. in the Baum Gallery. Visitor parking is available south of Wingo Hall and north of the College of Business. These spaces are marked in blue.
For this exhibition, the Baum Gallery has received support from the UCA's College of Art, Humanities, and Social Sciences, the UCA Department of Art and Design Art Department and the Conway Convention and Visitors Bureau.
Young said the Baum is grateful to the artists and private lenders including Ada Gallery, Richmond, VA; Hearne Fine Art, Little Rock; Grimaldis Gallery, Baltimore, Maryland; and Reuben Saunders Gallery, Wichita, Kansas.
ABOUT BAUM GALLERY
The Baum Gallery is focused on providing contemporary art to inspire UCA students by developing exhibitions and events that invite interaction and encourage dialogue about visual art. Come get inspired! Updates about events can be found on the Baum website or on social media at Twitter, Instagram or Facebook.
COVID-19 GUIDELINES AT THE BAUM GALLERY
Please check the UCA coronavirus website for updates andinformation regarding COVID-19.