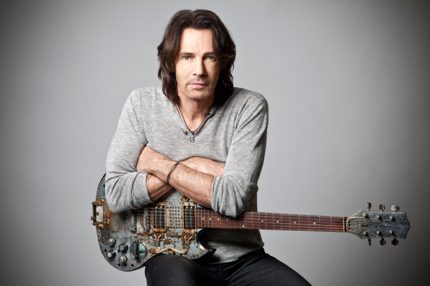 26 Oct

UCA to present Rick Springfield

Rick Springfield, the Grammy-winning musician, author and actor, will perform to a sold-out audience in UCA Public Appearances' homecoming show at Reynolds Performance Hall on Thursday, October 29.


Springfield has sold more than 25 million records and had 17 Top-40 hits, including "Don't Talk to Strangers," "An Affair of the Heart" and "I've Done Everything for You." He won a Grammy in 1981 for Best Male Rock Vocal for his No. 1 hit single "Jessie's Girl."


"Rick Springfield's concert is during Homecoming Week, and our alumni will enjoy this 1980s rock music icon," said director of Public Appearances Amanda Horton. "He is a wonderful entertainer with a multifaceted career as an actor, author and musician. Not only will audience members get to hear Rick perform his hits, but they will also hear stories from his amazing life."


Springfield's appearance at UCA is a part of his solo, acoustic "Stripped Down" tour. He incorporates personal stories about his music and life into the show with a question-and-answer segment as a way of truly connecting with his audiences.


For additional information, contact Horton at 501.450.3682 or by email at [email protected].