Jan 14, 2019

UCA to honor two March 30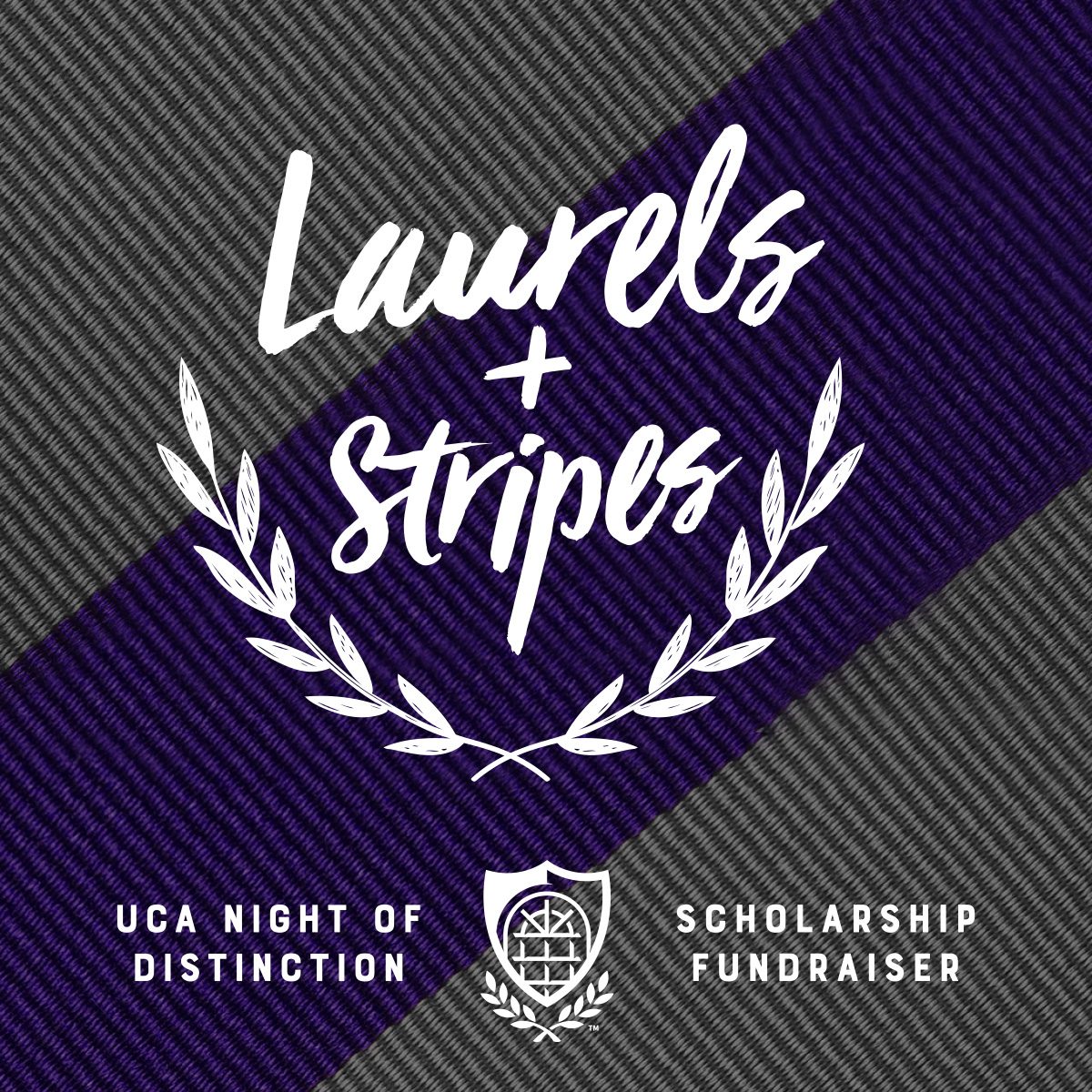 The biggest party of the year? It's a distinct possibility. 
The University of Central Arkansas will host Laurels and Stripes, a scholarship fundraiser, at 7 p.m., Saturday, March 30, in the UCA HPER Center. Organizers promise it's a Night of Distinction never seen before – celebrating distinguished alumni, supporting scholarships and changing lives, all while enjoying the Memphis Soul Revue.
Tickets are on sale now at laurelsandstripes.com.
The event will honor two exceptional individuals, the 2019 Distinguished Alumni Award recipients Elizabeth "Liz" Blankenship and Dr. Barbara Williams. 
Distinguished Alumni Award recipients are recognized for outstanding contribution to the university, community, state or society; outstanding achievement in a particular field of endeavor; possessing a reputation that enhances the reputation of the university and serves as an example to UCA students; and contributing to the goals or the welfare of the university.
Contact Beth Adair at [email protected] or 501.450.3378 for sponsorship information. 501 LIFE is a sponsor of the event.
ELIZABETH BLANKENSHIP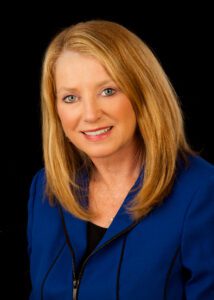 She is an entrepreneur, innovator and caregiver. Elizabeth (Liz) Blankenship's career spans more than 40 years with dedicated service to the creation and support of quality healthcare and assisted living facilities for seniors. 
Blankenship's education at the University of Central Arkansas began in an unusual way. After her husband was transferred to the Little Rock Air Force Base from Wichita, Kansas, Blankenship was fearful she would not be able to finish her nursing education. However, she was able to transfer into an innovative program offered at UCA to complete her initial nursing degree in 1975. 
Blankenship lives by the motto, "Never, never, never give up." She continued her education at the University of Texas at Arlington while working full time in Muskogee, Okla., raising two teenagers, taking 30 hours a semester and making weekly trips to Texas to attend classes. She graduated from UTA with a BSN in 1988. During this time, she also co-authored "Patient Education in Home Care," published by Aspen Publishers Inc. in 1988.
Upon her return to Arkansas in 1992, she purchased an 11-bed residential care facility in Heber Springs. This move further ignited her passion for a career providing care for seniors, especially those diagnosed with Alzheimer's.
As a registered nurse, and owner and operator of assisted living communities, Blankenship focused on a commitment to quality. This commitment was first and foremost in designing and creating the programs at the four assisted living facilities she developed, owned and operated in Arkansas with her daughters, both of whom are UCA alumnae. She utilized the Four Quality Measures developed by the National Center of Assisted Living (NCAL), dedicated to the concept of person-centered care. She served on the NCAL Quality Committee for several years.
Blankenship designed and built the first assisted living, home-style cottages in Arkansas to ensure each resident had a private apartment in a cozy homelike environment. The cottages enable the residents to remain as independent as possible while providing needed assistance. These cottages ensured person-centered living and allowed the facilities to meet customer satisfaction at 98 percent. Three of her four facilities received National Bronze Quality awards. The Heber Springs facility also won the Arkansas Governor's Quality Award. 
Blankenship was one of the first NCAL state leaders representing Arkansas. NCAL's leadership allowed her to mentor other state leaders. And as clinical advisor, she assisted the industry in adapting to the increasing acuity levels with policies, programs and education to meet NCAL's Four Quality goals. She was a 2015 national convention participant in the Nursing Leaders Round Table: Tips From Dynamic Leaders.
As an advocate for quality care for seniors, she has served on numerous boards and committees. In response to new licensure procedures for long-term care by the 2001 Arkansas Legislature, she served on the Arkansas Department of Health committee on Long Term Care to assist in writing the rules and regulations that govern assisted living programs today.
Additionally, Blankenship was the first president of the Arkansas Assisted Living Board of Directors, serving for six years, while also serving on the Arkansas Health Care Association Board (AHCA) for 13 years. This year, she received the AHCA's prestigious George O. Jernigan Award in recognition of her service and contributions to the long-term care industry.
Blankenship has also served on the Community Advisory Committee for the Hartford Center of Geriatric Nursing Excellence at the University of Arkansas for Medical Sciences and on the Governor's Alzheimer's Task Force under former Gov. Mike Beebe and Gov. Asa Hutchinson. Blankenship was named a Conway Business Woman of the Year in 2015. She is a member of Sigma Theta Tau Nursing Honor Society and a certified gerontology nurse.
She currently serves as a member on the UCA College of Health and Behavioral Sciences Advisory Board and is a continuous advocate for the School of Nursing. Through her generosity, UCA's Nursing Simulation Lab was equipped with a high-fidelity manikin, as well as cameras, microphones, a control station and other equipment to record student performance.
Blankenship retired this year, but she continues to give back. She encourages employees to return to college and continue their nursing education through the tuition reimbursement program she began in her business. She strives to inspire single mothers and encourages them by reiterating her own motto, "Never, never, never give up." 
A pioneer for quality assisted living, Blankenship's impact on the long-term care industry will be felt across the state and region for years to come.
DR. BARBARA WILLIAMS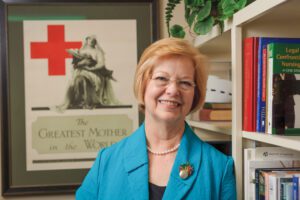 Barbara (Garner) Williams is retired chairperson of the University of Central Arkansas School of Nursing. Her legacy continues through her students' impact on healthcare and her continued advocacy for the nursing profession across the state and region. 
A native of Searcy, Williams came to UCA on the advice of a high school counselor who encouraged her to pursue a baccalaureate degree in nursing rather than a diploma from a hospital school. She is grateful for that advice to this day.
Williams, a 1971 UCA graduate, received her master's degree from Texas Woman's University and her PhD from the University of North Texas. After several years of clinical practice and teaching at a community college, she was appointed to the nursing faculty at UCA in 1978. She assumed the position of chairperson in 1990 and held that position until her retirement in 2016. 
During her time as chairperson, Williams oversaw significant enrollment growth, several graduate specialty tracks and the development of a new degree program, the Doctor of Nursing Practice. She guided the department in new ways of delivering education, initially teaching graduate courses off-campus, then teaching via compressed video, to teaching several degrees and tracks online. 
Additionally, she recruited top nursing professionals from across the region and had a significant impact on raising awareness of the state's nursing shortage with the Arkansas Legislature. She has also served in leadership roles in various local, regional and national nursing organizations and was named Nurse of the Year by the Arkansas Nurses Association in 1999. 
Williams has served on numerous boards including the Conway Regional Health System Board of Directors. Her initial six-year term began in 2010, and she was elected as board chairperson in 2014 for a two-year term. Of significant accomplishment during her time as chairperson was leading the organization through the process of finding an affiliation partner and evolving that process into a five-year management agreement with CHI St. Vincent of Little Rock. This partnership was the first of its kind in Arkansas and resulted in significant improvements in efficiencies through improved contracting and collaboration. 
She also served on the board of the Arkansas Association of Hospital Trustees for eight years and was appointed president for 2013-14. As president, Williams served on the board of the Arkansas Hospital Association. She was appointed to a regional policy board of the American Hospital Association in 2013 and served for six years. She now serves on the Trustee Leadership Council of the American Hospital Association. 
Williams was presented with the prestigious Arkansas Hospital Association Chairman's Award in 2014. The award is only given at the discretion of the AHA chairman and is not presented every year. At the presentation of the award, the AHA chairman stated that Williams had been a mentor for hospital trustees in the state and has represented trustees both in Arkansas and nationally at regional policy board meetings of the American Hospital Association in discussions about important health care issues and the value of governance education. 
In 2016, Williams was asked to serve on the CHI St. Vincent Board of Directors in addition to her role on the Conway Regional board. "It has been a privilege, these past years, to work with hospital leaders and trustees across the state as we all strive to provide quality care to our communities" Williams said.
In addition to her other roles, she also supported the move to create the Nursing Alumni Chapter as part of the UCA Alumni Association. She has helped sustain and grow the chapter and annual membership continues to grow.
Her vision and leadership positioned the UCA School of Nursing as one of the top programs in the region and created a foundation for its expanding impact on healthcare in the state.
"We have alumni who have been in nursing throughout their entire careers. That tells me that UCA is preparing students who are ready for the field, who are not going into career shock, and who are able to adapt. The feedback we get from employers about the quality of our former students is very positive and reinforcing. They speak very highly of their ability to think critically and their ability to work well with others." Williams said.
Williams continues her support of the School of Nursing through advocating for important healthcare initiatives, mentoring university faculty, students and alumni, and through her continued sponsorship of student scholarships and faculty development.