31 Mar 2021

UCA tennis preps for TAMCC

The University of Central Arkansas tennis program is ready for a battle as they take on Texas A&M-Corpus Christi in Tyler, Texas.

The Bears will have their work cut out for them in this matchup as the Islanders come into tomorrow's duel 5-0 in SLC play.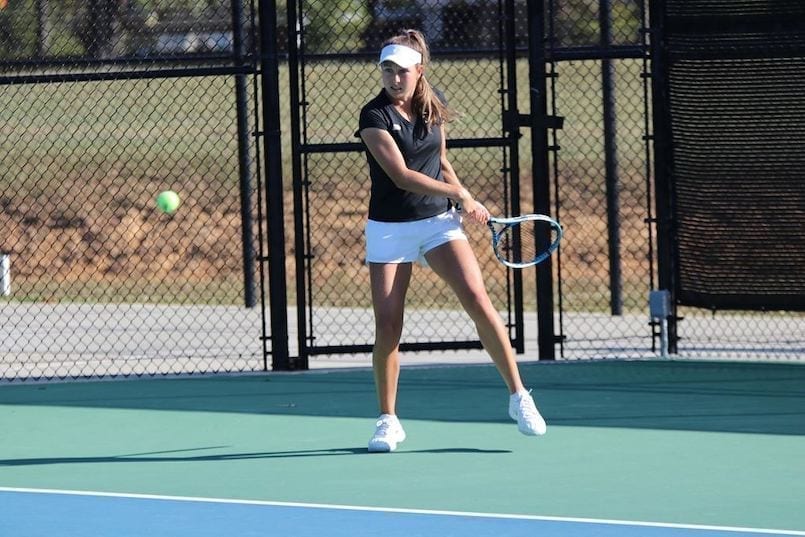 It will be the match to watch as UCA takes on the streaking TAMCC tennis program in a neutral site affair. UCA will have to count on some of their big hitters to come through in this match. Those big hitters as of lately are freshman Sumomo Hamanaga, junior Yada Vasupongchai and freshman Maja Gledic. All three of these women helped propel the Bears to a win against Stephen F. Austin less than a week ago. Along those same lines, all three of these players have been riding a hot streak heading into this headed matchup.
Hamanaga heading into tomorrow, has won four of her last five matches. Alongside her is Vasupongchai, as she has won eight of her last ten matches. Lastly, Gledic has won three of her last five. All of these hot streaks together can be big for the Bears as they take on the SLC's best.
The Islanders are the team to beat in the conference right now as they outscored their SLC counterparts 32-3. TAMCC is led by sophomore Mariya Shumeika, who is 15-0 on the year and 5-0 in the conference. 
UCA will try to give TAMCC their first loss of the season as the first serve is set for 11 a.m. tomorrow in Tyler, Texas.