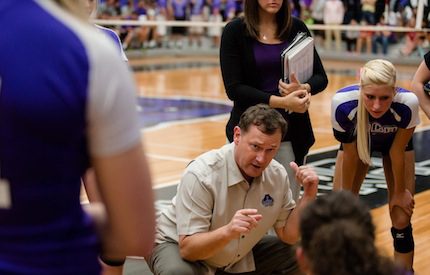 28 Nov 2012

UCA Sugar Bears face Washington in NCAA playoffs

The Central Arkansas Sugar Bears gathered in the new skyboxes at Estes Stadium to watch Sunday afternoon's NCAA Volleyball Tournament Selection Show, and they're excited about what they learned.

Central Arkansas traveled to Seattle to face off with host school Washington at 7 p.m. local time (9 p.m. Central) on Friday in the first round of the NCAA Tournament. Washington is the tournament's 13th-seeded team.


The match will be the first ever NCAA Tournament match for Central Arkansas, who used the momentum of a 27-4 regular season campaign that saw them go 15-3 in Southland Conference play to take the University's first Southland Conference Tournament Title and earn the Southland Conference's automatic bid to the NCAA Tournament.


"It feels great, I'm really excited for our team, the fans that follow us and for Central Arkansas," said Coach David McFatrich after the announcement. "Washington is a very good blocking team; they play in the best volleyball conference in the country.

"We did not expect to go that far, we were expecting Kansas or Kentucky, but the committee decided for us to go to Seattle, and we'll definitely take it. We need to get out there as early as we can, so we can get acclimated to the time difference."


Senior middle blocker Taylor Hammonds shared McFatrich's excitement, saying, "It's exciting, it's new, we haven't done it before, but we're all just really excited about it. All we really know about Washington is that it's far away."


The other two teams in the Washington regional are Hawaii and UC-Santa Clara. The Seattle regional is paired up on the overall bracket with the Omaha regional, hosted by fourth-seeded Nebraska, and featuring Kansas State, Northern Iowa and Maryland-Eastern Shore.