22 May 2023

UCA student receives prominent scholarship

Posted at 6:32 PMh

in

News

CONWAY – University of Central Arkansas student David Adams has been awarded the Barry Goldwater Scholarship for the 2023-24 academic year.

Awarded through the Barry Goldwater Scholarship and Excellence in Education Foundation, the Goldwater Scholarship is the most prestigious undergraduate scholarship in the fields of natural sciences, mathematics and engineering in the United States. It is awarded to exceptional students who demonstrate outstanding potential in their fields of study.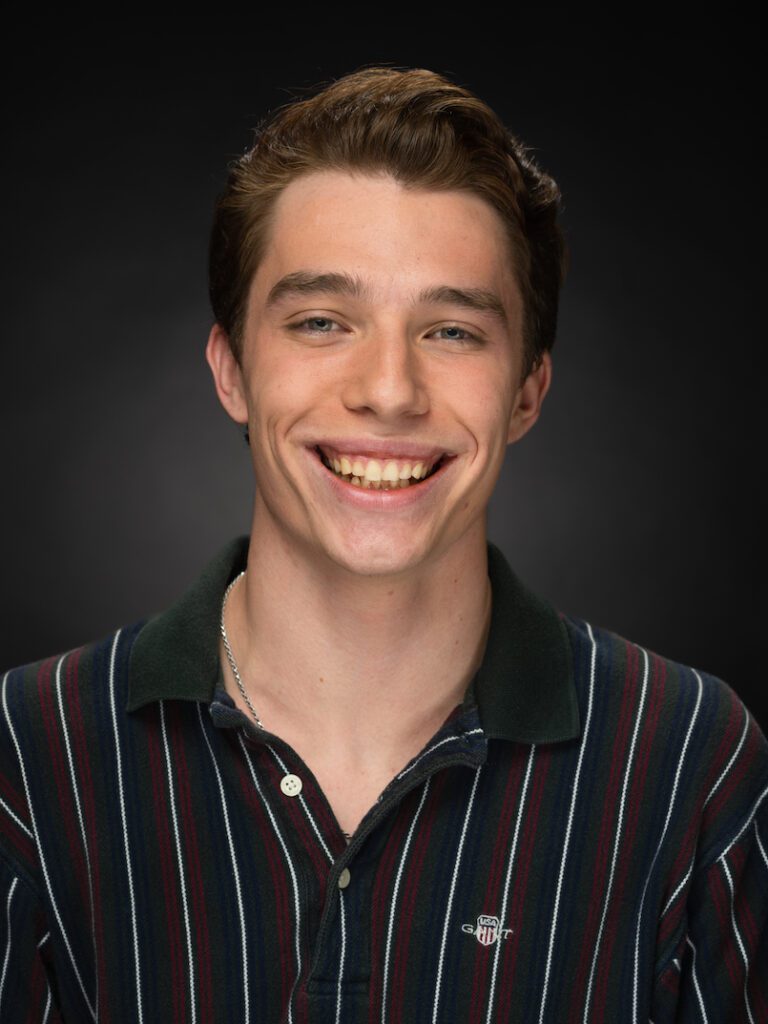 Adams is the first UCA student since 2005 to receive a Goldwater Scholarship.
Adams is majoring in environmental science and has been a Presidential Scholar while also remaining involved on campus. Adams serves as the president of Allies in STEM and is also a member of the UCA Fisheries and Wildlife Society and the University Scholars program. His career goals are to earn a Doctor of Philosophy degree in ecology and evolutionary biology, conduct research on vertebrate ecophysiology and teach at the university level.
"Research has always been a prominent part of my life. From an early age, my summers revolved around assisting my parents and their students with fieldwork and spending countless days sampling streams and collecting fish," said Adams. "I would watch intently as students practiced their presentations before big meetings, and I was fascinated by the entire process."
As a Goldwater Scholar, Adams will receive a scholarship to cover the cost of tuition, fees, books and room and board for up to two years. He will also have the opportunity to participate in a national conference for Goldwater Scholars, where he will be able to network with other exceptional students and explore future research opportunities.
"This scholarship not only validates my efforts but also provides me with resources to further my education and make a positive impact in my field," said Adams. "My family is incredibly proud and supportive of my achievements."
Adams was selected from a pool of over 5,000 college sophomores and juniors who were nominated by 427 academic institutions to compete for the 2023 Goldwater scholarships. Of the students who reported, 197 of the scholars are men, 203 are women and nearly all intend to obtain a doctorate as their highest degree objective. Forty-eight scholars are mathematics and computer science majors, 308 are majoring in the natural sciences and 57 are majoring in engineering. Many of the scholars have published their research in leading professional journals and have presented their work at professional society conferences.
The Barry Goldwater Scholarship and Excellence in Education Foundation is a federally endowed agency established in 1986. The scholarship program honoring Senator Barry Goldwater was designed to foster and encourage outstanding students to pursue research careers in the fields of the natural sciences, engineering and mathematics. The Goldwater Scholarship is the preeminent undergraduate award of its type in these fields.
With 413 Goldwater Scholars named in 2023, the total number of Goldwater scholarships awarded since the scholarship's inception in 1986 jumps to over 10,000. Visit the Barry Goldwater Scholarship for more information.