24 Apr 2019

UCA student selected to intern with Titans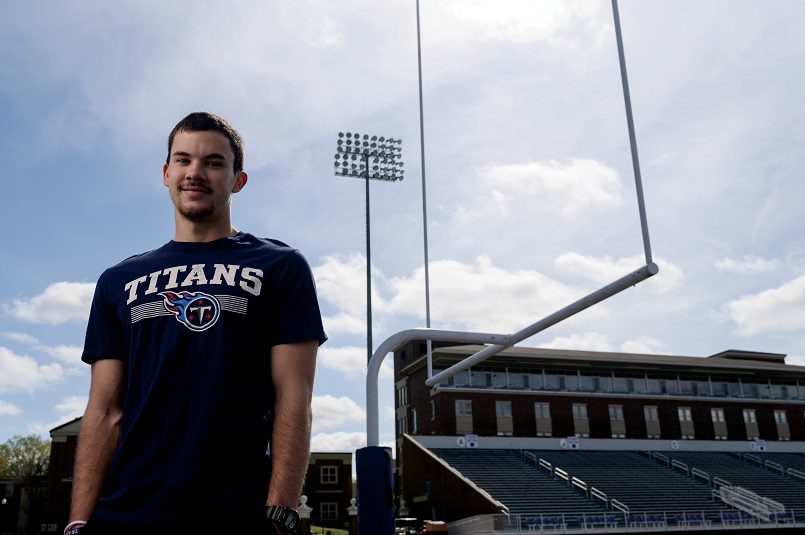 by Mark Oliver
University of Central Arkansas senior athletic training student Chris Coover recently became one of five athletic trainers selected to receive an internship with the Tennessee Titans of the National Football League — an opportunity of a lifetime for a young man with a passion to help athletes. 
Like many young men in Northwest Arkansas, Coover — a Rogers native — grew up playing any sport he could get his hands on. As his high school career neared its end, however, the senior pondered a way to continue with athletics as his future. 
"Going into my senior year of high school, I had a sit-down with myself and realized that while playing college sports would be fun, it wasn't going to take me to the level where I wanted to be," Coover said. "That was when I made the decision to focus on my education, instead. I worked with my athletic trainer in high school and became very interested in the profession, as it keeps me around sports while also involving me in the medical field. 
"I went online and looked up the top sports medicine programs in the state and decided that for the cost, staff and potential mentors in the field, UCA was the best choice for me." 
As an athletic training student in Conway, Coover received valuable guidance and mentorship from David Strickland and Steve Hornor, and began learning a new angle of the game he grew to love for so many years. 
"When I got into the profession, I knew that I wanted to help college or professional football players because I have loved the game from a young age," Coover said. "When it comes to football, there's a lot more responsibility than with other sports. From ankles to knees and necks, there are a lot of injuries and more opportunities to gain valuable first-hand experience. 
"I feel that my time with UCA football positioned me ahead of other students in other programs because of the opportunities I had to grow my leadership qualities, to lead my fellow students in daily tasks and to take constructive criticism well."
While growing his abilities at UCA, Coover also set a goal to grow the next generation of athletic trainers across the 501. The senior serves as parliamentarian of the Central Arkansas Athletic Training Student Association at UCA, while also serving as president of the state association.
"At UCA, I made a constitution for our organization and helped us become a registered student organization on campus so that we could bring in speakers and get the community involved in what we are doing," Coover said. "I also serve as president of the Arkansas Athletic Training Student Association, where we recently held a panel discussion with the executive board of neighboring universities and the general body to get students more involved and prepare them for the field of athletic training."
When it came time to search for his next opportunity in athletic training, Coover took a chance at representing one of the biggest athletics leagues in the nation. 
"While at UCA, I learned about the Professional Football Athletic Trainers Society — or PFATS," Coover said. "I worked with some of our staff members to perfect my resume and cover letter, and sent them out to numerous teams to see if they were interested. I knew that these teams received hundreds, if not thousands, of applicants each year. Because of that, it's easy to shy away from big opportunities like this, but sometimes you just have to take the leap. The way I saw it, the worst thing that can happen is that they say no. And if that happens, you keep your head up, improve yourself and go right back and try again."
Coover's next phone call presented the senior with the opportunity of a lifetime. 
"I was in the athletic training room, rehabbing an athlete, when I got a call from a random number," Coover said. "I almost didn't answer it, but I did, and it ended up being Salvador Lopez, an assistant athletic trainer with the Tennessee Titans. I walked out onto 'the Stripes' and probably paced up and down the field three times while talking to him. After the call, he offered me the position, and I remember standing there in awe on the field. I couldn't believe it. 
"When I sent out my resume, I didn't know if anything would come from it because UCA was a smaller school. I went back into the athletic training room and talked to Dave Strickland about it and then called my mom and told her about the opportunity. Thirty minutes later, I called back and accepted the offer." 
This summer, Coover will officially become the newest member of the Tennessee Titans organization. Before his journey to Nashville can begin, however, Coover says there is still much left to do in the 501.
"The next few months are busy for me," Coover said. "In April, I will take my board certification exam, which will allow me to get my licensure in Tennessee. I'll graduate from UCA in May this year, and then I'll move to Nashville and start up with the Titans beginning in July."
Soon, Coover will be working on and off the gridiron with names and faces that he only used to see on television and video games. Despite working with football celebrities, however, Coover is focused on the job he has been asked to do.
"Being able to work with elite NFL performers like Marcus Mariota and Derrick Henry on a first-name basis is something I'm looking forward to," Coover said. "As a young athletic trainer, however, I think that it's important for me to stay the course and never lose sight of what I'm there for — to be an intern for the Titans and not to get lost in the bright lights of Nashville. 
"I know that this opportunity will be a huge time commitment for me with early mornings and late nights, and I have to be on top of my game day in and day out in order to be successful." 
The future is bright for Coover, 21, who sets his sights on moving up the athletic training ladder within the NFL. 
"Getting my foot in the door is just the first step for me," Coover said. "When you get to this level, the competition is very real. Out of hundreds of applicants, the Titans only selected five, including me. The next step for me is to go up there and make a name for myself, represent UCA and network with those guys so that when I apply for a seasonal position, that I have the references I need to take me to the next level."
In February, Coover was presented with the UCA CLAWS (Celebrating the Lofty Achievements of our Wonderful Students) award by UCA President Houston Davis, celebrating his efforts with the athletic training program and his historic opportunity to intern with the NFL — the first in UCA athletic training history.
"Nothing in life comes easy," Coover said. "You have to go get it. My father died when I was 7, and I was raised in a single-mother household. My sister and I had to grow up at a young age. I took those hardships into high school sports and into college and set goals for myself and never gave up. I would like to thank my mom for her continuous support over the years as well as David Strickland, Steve Hornor and my friends and mentors at UCA — Kaci Griffin, Aaron Smith and Ellen Epping — for their continued support. I would also like to thank Jon Cook and Tom Williams, my high school basketball coaches, who helped me grow into the leader and man that I am today. Each of these people played a big part in me getting to where I am today, and I couldn't have done it without them."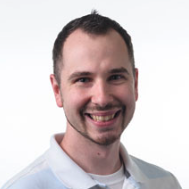 Latest posts by Mark Oliver
(see all)