06 Apr 2022

UCA softball drops midweek to No. 9/10

CONWAY — Battling through a rocky start, the University of Central Arkansas softball team (19-15, 4-5 ASUN) came up short against the No. 9 Arkansas Razorbacks Tuesday evening. Setting a Farris Field attendance record with 1,219 fans, the Bears nearly completed a seventh-inning comeback, falling 6-4.


It was a rough start for the Bears, as the high-powered offense of the top-10 Razorbacks jumped out to a 5-0 lead in the top of the first inning. Settling down, the Bears defense held Arkansas to one hit through the next couple of innings.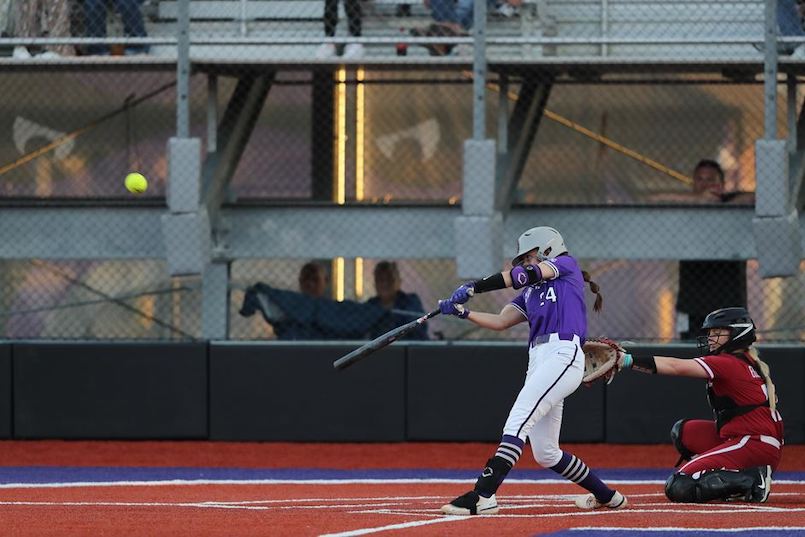 Adding one in the top of the fourth, the Hogs knocked a solo home run to push the lead to 6-0, threatening to break it open before the Bears could make it a fight. Tylar Vernon slowed the momentum with a two-out home run to put the Bears on the board and breathe some life back into the home squad.

Riding the shift in momentum, Central Arkansas scored another run in the fifth to cut the lead to four, with a double to center field from Jaylee Engelkes driving Tremere Harris home from first base. With the pitching and defense settling in and retiring the Hogs in order in the sixth and keeping Arkansas scoreless in the seventh, the stage was set for a storybook comeback.

And try to write the storybook ending the Bears did. With back-to-back walks at the top of the order, the power of the lineup was coming up with runners on base. With two outs, Engelkes came back to the plate and blasted another double, scoring Jenna Wildeman and Harris to make it a two-run lead. Despite the momentum, the Bears couldn't complete the comeback, grounding out at the next at bat to end the game.

It marks the third time against the Razorbacks that the score has been within three runs, highlighting the direction of the Bears' program and the team's ability to play with Power 5 schools.

Up next, Central Arkansas hosts an ASUN series against Bellarmine, playing a three-game set on Saturday and Sunday against the Knights. First pitch on Saturday is set for 2 p.m., the first half of a doubleheader.