27 Apr 2022

UCA softball drops heartbreaker

FAYETTEVILLE — Despite taking an early lead, the Central Arkansas softball team couldn't hang on as the Bears fell to No. 5 Arkansas 3-2 on Tuesday. After leading into the sixth inning, a two-run home run by the Razorbacks proved to be the difference in the Bears' final midweek of the season.


Central Arkansas (28-17, 12-6 ASUN) put the first run of the game on the board in the third inning. Reagan Sperling took a five-pitch walk to get aboard with one out, getting advanced to second on a sacrifice bunt by Jenna Wildeman. Moving over to third on a single by Tremere Harris, Mary Kate Brown put her 42nd RBI through to score Sperling and give the Bears the lead.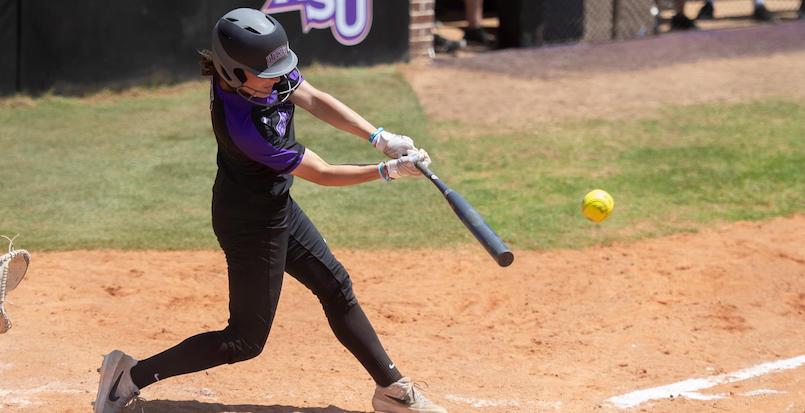 The Bears added a second run in the fourth inning, taking advantage of a couple of errors to build a multi-run lead midway through the game. Kylie Griffin reached on an error, hitting one through the legs of the shortstop. Kristen Whitehouse moved Griffin over to second on a single up the middle. Another error on the shortstop allowed Griffin to sprint home, creating a two-run lead.

The Razorbacks finally got on the board in the fifth, executing a sacrifice fly to bring in a runner from third to at least register some offense.

In the sixth, the Hogs were able to register the game-winner with a two-run home run. With a runner on first due to a walk, the Bears were able to turn a pair of groundouts, almost passing the threat and holding onto the lead into the seventh. Unfortunately for Central Arkansas, the next at bat culminated in a two-run homer that would stand as the final lead.

Jordan Johnson tossed a complete game, scattering six hits across her six innings of work. Harris and Brown both recorded multi-hit games, as the duo tallied four hits. Harris also had a number of clutch defensive plays, tracking down several deep fly balls in right field to hold the Arkansas offense at bay early in the game.

The Bears remain on the road for their next action, heading to North Alabama for their final road ASUN series.