03 Aug 2022

UCA softball awarded Easton/NFCA Top 10 GPA

LOUISVILLE, Ky. — The National Fastpitch Coaches Association, in partnership with Easton, have announced the Easton Top 10, which honors the high school and college teams that post the highest grade point averages in the country. Locked in all year in the classroom, the Bears posted a 3.694 team grade point average, the sixth-highest GPA in Division I, the organization announced Monday afternoon.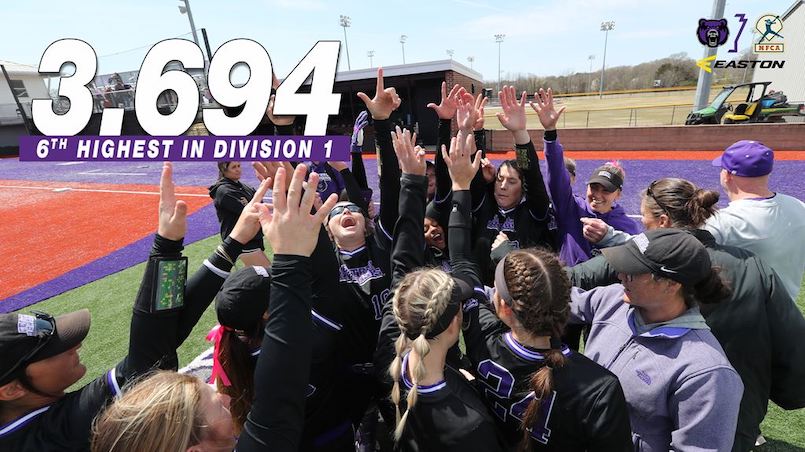 "I'm incredibly proud of this team for putting in the work, performing at a high level on the field and in the classroom takes a tremendous amount of focus," Head coach Jenny Parsons said. "So, to see that level of success on a national stage, that's fantastic, I'm very proud of our kids."

Additionally, 13 student-athletes were named to the organization's All-America Scholar-Athlete list, having posted at least a 3.50 GPA for the 2021-22 academic year. Over the course of the school year, the team turned in a 4.0 semester GPA 21 times, highlighting the amount of commitment the Bears showed in the classroom.

Below is the list of student-athletes that were named to the organization's list. Over 7,500 students captured the honor across collegiate athletics, from NAIA, NJCAA, and all three divisions of the NCAA.

Bella Barnes
Kayla Beaver
Megan Crownover
Jaylee Engelkes
Kylie Griffin
Jordan Johnson
Lexi McClellan
Morgan Nelson
Emily Sampson
Reagan Sperling
Tylar Vernon
Jenna Wildeman
Lindsey Williams