01 Feb 2023

UCA set to battle FGCE tonight

FORT MYERS, Fla. – The University of Central Arkansas Bears and the Florida Gulf Coast Eagles have played twice since UCA joined the ASUN Conference last year. Both games went to overtime and both times the Eagles came out on top.


The third meeting, and second this season, is set for 6 p.m. (CT) Thursday at FGCU's Alico Arena.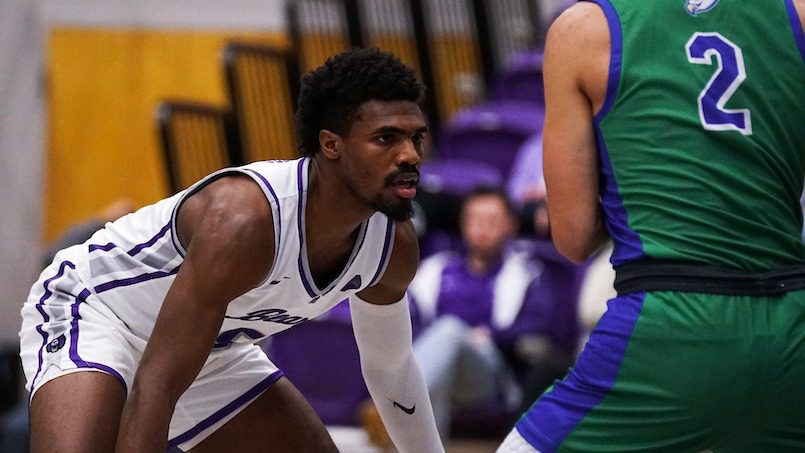 The Eagles held off the Bears 84-79 on Jan 2 at the Farris Center, hitting 7 of 8 at the free-throw line in overtime. FGCU was just 14 of 23 (60.9 percent) from the foul line for the game.

FGCU also made 12 three-pointers, including four by Isaiah Thompson, and three each by Caleb Catto and Chase Johnston. Andre Weir topped the Eagles with 22 points while Thompson added 19.

UCA had five players in double figures, led by a career-high from redshirt freshman V.J. Reeves, who was 4 of 8 from beyond the arc. Reeves added eight rebounds as UCA finished with six players with at least four rebounds. Junior Masai Olowokere had 10 points and 9 rebounds.

Since the first meeting, FGCU has a 2-6 record, putting the Eagles at 14-9 overall and 4-6 in ASUN play. However, FGCU is 7-1 at home at Alico Arena this season, with the only loss against Kennesaw State on Jan. 21. UCA will be making its first trip to Alico Arena after the Eagles came to Conway a year ago.

UCA is coming off a 1-1 week, with an 88-85 overtime victory over North Florida last Thursday and a 74-64 loss to Jacksonville on Saturday. Both games were played at the Farris Center. The overtime victory was UCA's first in three tries this season.

The Bears had a somewhat healthier team against Jacksonville than they have had in the past month, with the return of Reeves to the lineup. UCA has had eight different starting lineups this season, with 12 players missing at least one game due to injury or illness. The Bears were still without starter Ibbe Klintman last Saturday, who has played only six of UCA's 10 conference games.

Hunter is second in the ASUN in scoring average at 17.6 points per game. Thompson leads FGCU at 13.6 points per game. The Eagles' Zach Thompson is ranked second in the league in rebounding at 7.5 per game. Hunter is second in steals (1.7) and fourth in assists (4.2).

The game will be carried live on The Bear 91.3, 92.7 Jack FM and ESPN+.